Getting into the rental property business can be very lucrative and risky. Purchasing your first rental property also comes with financial risks. Knowing what to expect, how to approach acquiring a new property, and which properties will be worth your investment, is key to succeeding with your first Chicago rental property.
Take a look at five ways to ensure that your first investment property will be a success.
1. Know the Laws
In my opinion, this is the number one most often overlooked aspect when buying rental property in Chicago. You should spend an adequate amount of time learning the area-specific laws that relate to the landlord-tenant relationship, especially in the case of your first investment property. This is true whether you're managing the property yourself or outsourcing that labor. Being unaware of a landlord's rights and responsibilities under the relevant Chicago laws can cause significant problems for you, both legally and financially. I highly suggest getting to know the Residential Landlord Tenant Ordinance (RLTO) and speaking with a local real estate attorney prior to purchasing any property. In addition to knowing the laws, you need to ask yourself how they will affect your investment. For example, how will the inability to collect security deposits affect my turnover or costs or what will an 8 month eviction due to my cashflow? These are very important questions to ask in an extremely litigious and tenant friendly city like Chicago.
2. Know Your Location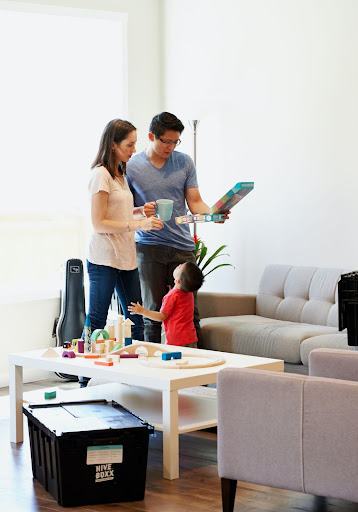 Remember the Golden Rule in real estate; Location, location, location! Before you invest in a rental property, you should get to know the surrounding area well. This entails learning about more than only the property that you're considering. Here are just a few of the factors that you should investigate in order to determine whether a given property's location makes it a good investment:
Macroeconomics (do a quick Google search to see things like: Is the population in this area growing or declining? What's the local unemployment rate? Is job growth increasing or decreasing? Etc)
Property tax rates (going up or going down?)
Local school quality and availability
Crime rates (if you are buying in an "up and coming" area, I highly suggest you drive the neighborhood multiple times on different days/times to see the activity on the block)
Local development activity
Nearby amenities
3. Understand Appropriate Rental Rates
When you're looking to purchase a property, knowing how much you can expect to collect in rent each month (and annually) is critical. An investment may not be worthwhile in cases where you are unable to rent the property for a price that makes financial sense.
A useful rule of thumb for assessing a reasonable rental rate is known as the one percent rule. You should expect the gross rental income from a given investment property to equal at least 1% of the total price of the property. If renting a property annually for 1% of the cost of the property is untenable given the market conditions, then it's possible that property may not be a good investment.
That being said, the 1% is only a starting point. When buying in places in which prices can vary greatly depending on the neighborhood (eg. Chicago), we highly recommend you check out local comparables. Using Zillow, Apartments.com, and other rental property websites, you'll be able to dial in a pretty accurate rent amount for the given property. If all else fails, reach out to a local property manager or leasing agent.
4. Determine Expected Operating Costs
Property investment is sometimes thought to be a simple and easy source of income. While buying properties can be worthwhile when done right, the idea that property investment is simple or without its own challenges and costs is a fallacy.
For instance, maintenance and operating costs for any property can be significant and it's best to know what to expect when you're evaluating properties. You should expect to spend at least half of your gross rental income in property maintenance and operating costs.
The following are examples of just some of the costs associated with property investment:
Property taxes
Property insurance
Standard repairs (a list of repairs almost always magically appears after closing on a property)
Capital expenditures (eg. new roof, new furnace, etc)
Financial losses from vacancy
Turnover costs (eg. carpet cleaning, painting, cleaning, etc)
Leasing fees
Landscaping/snow removal
Utilities
Legal fees/evictions
Property management charges
Expecting to re-invest half of your gross rental income into costs associated with property operations is an important variable to keep in mind when evaluating whether and how to invest.
5. Plan Ahead
As with any major undertaking, having a well-considered and specific plan of action is absolutely necessary. This can include action items like paying down any debt that you currently have, saving for the down payment on a property, building a reserve for future expenses, and building your team.
You should ensure that your own finances are managed well enough for you to invest before you acquire any property. The most successful investors will be those who create a detailed itemized budget and detailed action plan based on time spent researching the area in which you're thinking of investing.
After your personal finances are in order and you've located your preferred market, it's time to start building your team. A great broker, lender, and property manager can make or break your investment and assembling the team prior to purchasing the property will pay dividends. Start with Google and make sure you're doing your due diligence (eg. Google reviews, check out Bigger Pockets, ask around) to fully vet any potential hires. As with most things in life, it's much cheaper and less of a headache to do your homework on the front end.
If you need help, have any questions, or are interested in learning from the best property management company in Chicago, don't hesitate to reach out! You can contact us at Landmark Property Management via phone at 312-313-8553 or send us an email at office@landmarkrgc.com.