You Can Trust Landmark Property Management to manage your Frankfort rental property!
Find out how much it would cost for our professional team to manage your Frankfort rental property!
Having a successful rental property requires a lot of time, effort, experience and knowledge. Let us save you that time, effort and frustration that comes with gaining that experience.
As a full service Frankfort property management company, our team is responsible for taking care of all aspects of managing your rental(s).
How much rent can you get for your investment?
Our market analysis helps landlords and us make data-informed decisions about their rental property, including rate estimates and other information so they can invest and manage their investment property more wisely.
Get Optimized Rental Value for Your Property

Gain Crucial Insight into Current Market Conditions

Determine Your Cashflow from Monthly Rental Value
Get started with your FREE PM QUOTE or, if you just need a little more information first, feel free to fill out the form .
Landmark Property Management knows Frankfort
If you are looking for Frankfort property management, you have come to the right place! In fact, our CEO currently resides in Frankfort! Frankfort is a cozy, close knit community just 30 miles southwest of Chicago. It is known for its small-town feel and sense of community created by a central downtown area and various recreational activities put on by the city and local retail. One of a kind family-owned restaurants and shops flourish on the streets of the downtown area and continue throughout the community.
Safety & Schools in Frankfort, IL
With numerous parks, a splash pad, a dog park, an extensive walking/biking trail system, and a great school system, Frankfort is a perfect fit for raising a family. Breidert Green Park is in the central area of the historic downtown area. This park has it all from a stage/green space, playground, walking trails, and picnic tables/benches to relax. Main Park has a large playground for the kids as well as a huge sports complex for baseball, football and more. Commissioners Park is home to the dog park with runs for both large and small dogs, shade and enclosures, a splash area for the kids, a large wooden playground, picnic areas, and lots of green space. The Frankfort Park District has tons of activities for the entire family year round for those that want to get involved in the community. The national rankings hold Lincoln Way East High School at #1,241 and #58 in the state of Illinois! The total crime rate is 12 per 1,000 people, and violent crime is 0 per 1,000 people which are both much lower than the national average.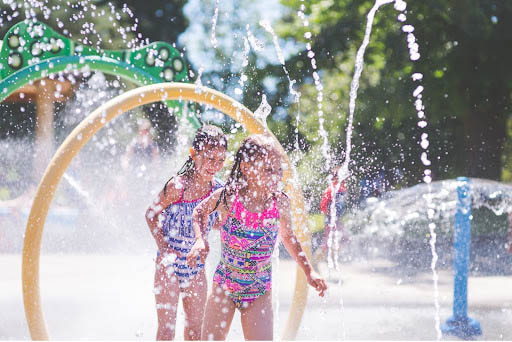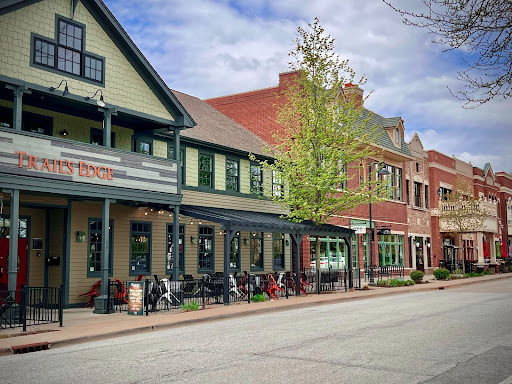 Amenities & Special Features
The city of Frankfort, IL was founded in 1855 and was originally inhabited by Native American Indians, followed by French fur traders and early pioneers. With its rich history, this railroad town developed a unique charm that has withstood time. Start your morning at Kup a Joe Cafe for a delicious breakfast or Grounded for a first class artisan coffee beverage, step into Cultivate Community Table for an award winning chef-owned restaurant experience with a laid back vibe, devour trendy tacos at Fat Rosie's Taco & Tequila Bar, enjoy the ambiance and fine Italian cuisine of Francesca's Fortunato, or try an amazing burger and pub style food at Trails Edge Brewing Company, and so much more! The food scene in Frankfort really has something for everyone! Most of the patios in the historic downtown area are also pet friendly making it the perfect destination for the whole family. The downtown area is also home to many shops, boutiques, restaurants, a children's museum, and more! There are year-round community events including a farmers market, concerts and movies, festivals, craft fairs, and various races. Fall fest brings over 250,000 visitors to the charming area, each year during the Labor Day weekend with over 300 artisans from all over the United States exhibiting their crafts, products, and services. The Bluegrass Festival brings award-winning national and regional bluegrass acts to downtown Frankfort, IL in a 2 day festival showcasing multiple stages, jamming tents, kids activities, crafts and workshops, as well as many vendors. Old Plank Trail extends over 20 miles of bike path and access to the historic downtown.
Frankfort Investment Rental Property Fast Facts:
Frankfort Population: 20,492
Median Frankfort Home Price: $442,500.00
Median Frankfort Household Income: $145,645.00
Frankfort Per Capita Income: $53,589.00
Frankfort Poverty Percentage: 2.2%
Frankfort Resident Median Age: 41.9 years
Frankfort Owner Occupancy Rate: 93.9%
Median Gross Rent: $1,863.00
Pros & Cons To Investing In Frankfort Real Estate
The Pros:
Potential for future price appreciation
Strong rents/rent growth
Highly rated school district
Very safe
High median household income
Great walkable downtown area with shops & restaurants
Easy to work with municipality
Exciting plans to grow their downtown area
Will County is relatively Landlord friendly
An abundance of community events / strong sense of community
High owner occupancy rate
The Cons:
Low inventory
Expensive/high purchase price
Taxes are higher (although much lower than Cook County)
Still takes 2.5-3 months for an eviction
Overall Investment Rating: A
Landmark Property Management offers the best full service residential and commercial property management plan for your peace of mind.
Our team will take care of all aspects of managing your rental(s). We offer a full range of property management services such as tenant screening, rent collection, maintenance and repairs, and property inspections. Our team of experienced professionals is committed to providing exceptional customer service to both property owners and tenants. If you are looking for reliable property management services in Frankfort, IL, look no further than Landmark Property Management.