If you are a real estate investor or plan to be one, you may be aware of all the responsibilities involved. Investing in real estate, especially the property management side of things, is much more than supervising a building. It includes accounting, coordinating maintenance, inspections, cleaning, customer service, marketing, showings, evictions, tenant communication and more. It is extremely easy to get caught up in the day to day task and forget about the laws and regulations that govern rental properties. While it is true that these regulations vary among different states and local municipalities, this may come as a handy guide to avoid certain actions that can land you in hot water. That being said, we highly recommend consulting your attorney when making any legal decisions regarding the property, tenants, leases, etc.
1. Don't Have An Inconsistent Screening Process
When you are looking for new renters, make sure you don't have an inconsistent screening process. If your current process changes depending on the person in front of you, you might be breaking the law. As stated by the U.S. Department of Housing and Urban Development, "It is illegal to discriminate in the sale or rental of housing, including against individuals seeking a mortgage or housing assistance, or in other housing-related activities. The Fair Housing Act prohibits this discrimination because of race, color, national origin, religion, sex, familial status, and disability." Standardize your screening process and don't just veer from the process. Any exceptions made may be questioned and considered discriminatory.
2. Don't Enter an Occupied Unit Without Notice
Don't just drop in! In addition to being creepy, it's also illegal. All tenants have the right to enjoy their privacy. You need to provide tenants proper notice prior to entering the unit for maintenance or showings. The timeframe will vary depending on the municipality but in Chicago, you must give notice 48 hours prior to entering an occupied rental property. A property manager or property owner should never just use their keys and stop by the residence without any warning.
3. Don't Evict Renters Because of a Sale
As a property owner, you have the right to sell your property whenever you'd like. However, keep in mind that the lease is a legally binding document so if you have a current lease, the new buyer will have to honor it. Unless a deal is struck with the tenants to break the lease, the new buyer will keep the current tenants until the fulfillment of their contract. If any specific agreement is made such as buying renters out of their lease, it should be in writing and properly signed by the parties involved. To avoid unnecessary headaches we recommend trying to sell the rental property to another investor who is looking to keep the tenants in the property rather than an end user that is looking to move into the property. There are plenty of investors out there that are looking for occupied properties. If you are wondering, "how do I sell my rental property with the tenants still in it?," give us a call and we can take care of that for you!
4. Make Sure the Property is Move In Ready & The Condition is Documented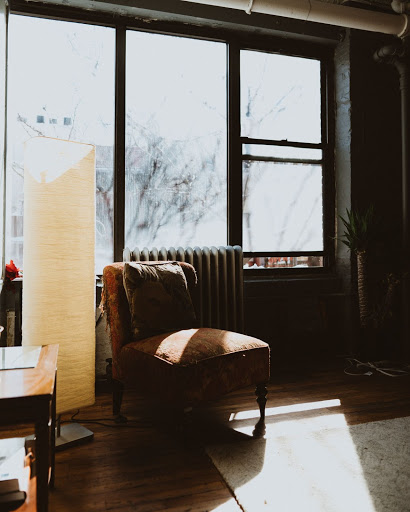 There's nothing more frustrating for a tenant than showing up on the day of the move in and the property has not been properly repaired and cleaned. As the saying goes you only have one chance to make a first impression, and you definitely want to start this relationship off on the right foot. A property that isn't ready for move in sends the message of disorganization and a lack of professionalism. Make sure you give yourself plenty of time to get all the repairs and cleaning done prior to move in. Use a move-in checklist (google it or reach out and we will share ours with you) to make sure you don't overlook anything. Just prior to handing over the keys, take the time to do a video walkthrough and take photos to document the condition. Once the condition is documented, have the tenant sign to confirm that they are satisfied with the unit. This will greatly reduce the possibility of any litigation if the security deposit has to be used at the time of move out for any damage the tenant may have caused. Taking these steps will ensure the place looks great and you will start off the tenant-landlord relationship on the right foot. This will give you a better chance to have a great, long lasting relationship, will reduce tenant turnover, and reduce the possibility of security deposit issues.
Property management will never cease to surprise you. There are so many moving pieces in the job that it is always better to be prepared. All of the parties involved in property management (owner, renter and property management company) should know the basic local laws and follow them.
If you have If you need help with any of the above or just have questions, feel free to contact us at 312-313-8553 or office@landmarkrgc.com.