Analyzing rental property can seem intimidating for any new investor. Purchasing real estate is a big financial decision, but understanding the basics of property evaluation can help you feel confident in your choice. Proper analysis can be the difference between years of stable income versus unreliable returns.
Keep in mind, there is no one right way to apply these methods to your own rental property analysis. The best method for you depends on your priorities, risk tolerance, and investment goals.
Here's a quick overview of the basics of property evaluation and some key terms every landlord should keep in mind.
CASH FLOW VERSUS APPRECIATION
There are two ways a rental property generates income: cash flow and equity appreciation. Cash flow is the money your property makes after subtracting all the expenses associated with owning and maintaining the property each month. Simply, it's your current income. Appreciation on the other hand is long term and something you don't see on a week to week or month to month basis. Appreciation takes place when the property value increases over time.
If you plan to own a rental property for many future years, then appreciation will become more important. However, it can be challenging to project the future. When you're evaluating a rental property to purchase, you want to focus on cash flow because this will be your immediate revenue, rather than appreciation, which isn't necessarily realized until a sale or refinance.
Not to say appreciation isn't an important factor, but you won't want to consider it the main reason for purchasing a rental property as it's more speculative than cash flow, which can be calculated based on actual numbers.
PAYMENTS TO ACCOUNT FOR WITHIN YOUR ANALYSIS
Comparing cash flow is a great way to analyze different properties. It's important to include these payments below in your calculations when applicable.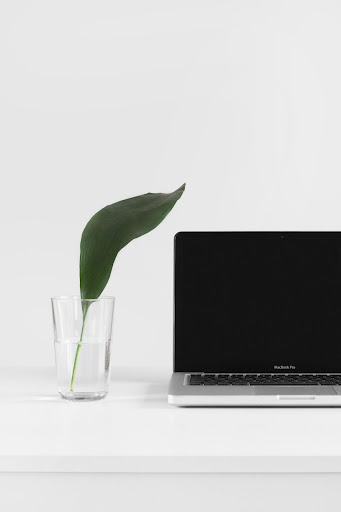 Mortgage Payment - The majority of lenders will require property taxes and insurance within the mortgage payment, so make sure to account for those expenses.
Property Management Fees - If you plan to hire insured professionals to manage your investment, you'll want to account for about 8-10% of your rent.
Utilities - While tenants may pay their own, some landlords may include water, electric, gas, heat, cable trash, and other related utilities into their rental prices.
HOA Fees - If the property is part of a HOA, find out what's included in the assessment, and if there could potentially be upcoming expenses, like club house renovations or pool maintenance expenses.
Preventative & Routine Maintenance - This could be pest control, lawn maintenance, window cleanings, etc.
Repairs & CapEx - If you're considering an older property, over 10 years or so, you'll want to think about the expenses incurred by new water heaters, roofing, paint, electrical and plumbing updates and more.
Vacancy - Depending on your rental market, your property will likely sit vacant at some point, accounting for additional months rent/mortgage payments could come in handy during times of transition.
HOW TO DETERMINE YOUR RENTAL INCOME
You'll need to know how much rental income a property generates to accurately analyze your cash flow.
Rent - Monthly Expenses = Monthly Cash Flow x 12 = Yearly Income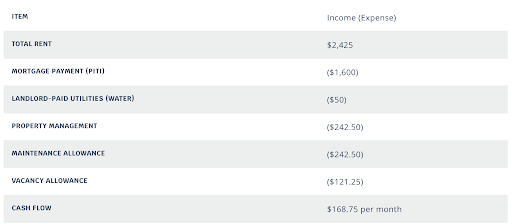 If the property is already rented, then you might not have much work. Ask the current owner for a detailed rental history if the property is occupied. This will tell you how much rent has been generated by the property and can also show you vacancy trends.
It can be more challenging if the property hasn't been rented before or is vacant.
You can read more on How to Determine What You Can Charge For Rent on our blog, we've compiled a detailed list of factors to analyze.
If there's no rental history, then you can ask a local property manager for their opinion, check rental listings for comparable properties in the area, or have free rental analysis done.
When estimating rent in your analysis, it's smart to be more conservative with your numbers. If your property ends up renting for more than you thought, great!
As a good landlord and investor, you want to account for dips in the market and unexpected expenses so you can make the most out of your investment.
For more information on your rental property in the Chicagoland Area fill out our FREE Rental Analysis and see how much you can be making on your investment property.
If you need extra help, have any questions, or are interested in learning from the best property management company in Chicago, don't hesitate to reach out! You can contact us at Landmark Property Management via phone at 312-313-8553 or send us an email at office@landmarkrgc.com.