In 2023, Landmark Property Management will celebrate its 9th year in business as a residential and commercial property management firm! We've experienced double digit growth every year since being founded and are honored to once again be voted as one of the best property management companies in Chicago!
Property Management In Chicago
Over the past decade, the property management industry as a whole has quickly evolved and there are more companies than ever offering property management services. However, we believe that while there are more options, there are only a handful residential and commercial property management companies in Chicago that consistently outperform the crowd. Real estate is location specific so we believe it's extremely important to find property managers that are local. We've put together this property management guide to help you learn everything you need to know about property management, how to select a property manager, and who may be a good option for you.
The Importance Of Choosing Your Property Managers Wisely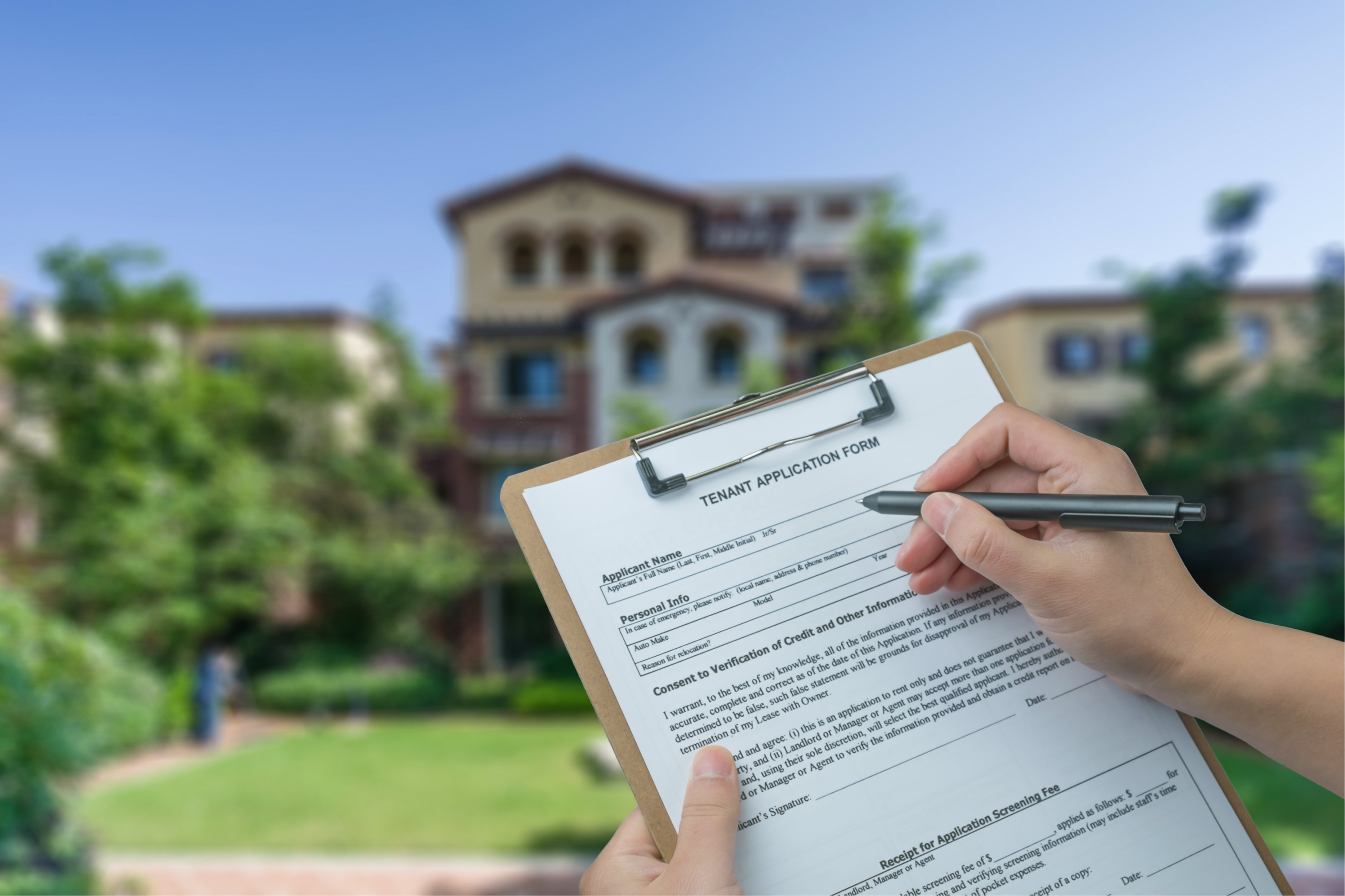 If you're a rental property owner, you know how important property management services are to the success of your real estate investment. While often overlooked, property management is one of the most important aspects of a rental property investment. Outside of buying in the wrong location, engaging the wrong property management services is the second most frequent major mistake we see with investment properties. A quick Google search will prove that there are no shortage of property management companies here in Chicago. However, the property management industry can be hard to navigate because not all property management services are created equal - especially in a market like Chicago which can be very difficult to manage in. Whether you're a newer real estate investor looking to buy your first deal, or among the veteran property owners that have been in the trenches for years, this article is for you. We've done the sifting and sorting for you and compiled a short list of the best property management companies in Chicago. First, let's start with the basics....
What is Property Management?
Property management is an important part of owning and operating a real estate investment. It includes tasks such as overseeing tenant relationships, collecting rent, and maintaining the property. For landlords and investors, understanding what property management entails is key to successfully managing their investment properties.
The Main Objective
A property management company's primary responsibility is to maintain the value of the investment property while ensuring that all tenants are treated fairly and in accordance with local laws. This includes everything from marketing and leasing the property to handling tenant relations issues and responding to maintenance requests. Property managers are typically also be responsible for financial activities such as collecting rent, preparing leases, budgeting for repairs or upgrades, negotiating contracts with vendors, and more.
What Can a Property Management Company Do For Me?
Hiring a professional property manager can be beneficial for landlords who don't have the time or knowledge necessary to manage their rental properties effectively. A good property manager will have a wide range of skills including knowledge of local laws, experience in tenant relations, strong negotiation skills, excellent customer service abilities, and financial expertise. They will also be able to provide you with valuable insights into market trends that can help you make informed decisions about your rental property. Some of the most important things property management companies do include:
Marketing & Renting Vacancies
A major part of property management is finding the right tenants for your rental property. This includes making sure the property is prepared for showings, setting the right rental price, advertising the rental on rental listing websites, and conducting showings.
Tenant Screening
Tenant screening is one of the most important jobs that a property manager has since the tenant will largely dictate the performance of the investment property for the tenant's tenure. If the tenant screening is botched, rent collection can be a challenge. One bad apple can destroy your cashflow for years so it's imperative that all the proper checks are carried out. It is important to check an applicant's credit and criminal background as well as verifying income, employment, and previous landlord references.
Drafting The Lease
Once the right tenant is selected, property managers will also ensure that proper leases are used so that landlords are protected from any legal issues down the line. This is especially important in Chicago since it is governed by the RLTO (Residential Landlord Tenant Ordinance).
Coordinating Maintenance & Repairs
Once a tenant has been found, your property management team will handle all routine maintenance and repair requests from tenants. A lot of property management companies have in house maintenance but if the property managed requires substantial work, they'll coordinate with contractors to make sure that repairs are done quickly and efficiently—and within budget! They can also inspect the property to identify any areas that need attention before they become more serious problems.
Rent Collection & Handling Evictions
Property managers will also be responsible for rent collection from tenants in a timely manner, as well as handling any late payments or evictions if necessary. They'll keep detailed records of all financial transactions related to the rental property, including deposits and monthly rent payments. They may also be responsible for coordinating with lawyers on eviction proceedings when needed.
Move In & Move Out Inspections
Whether we're talking multi family homes, single family residential properties, or commercial properties, full service management services should include move in and move out inspections. Property managers need to document the before and after condition of the property so there is no dispute when it comes time to charge the tenant's security deposit for any damage that may have occurred.
Good Property Management Frees Up Your Time
In short, hiring a high quality property management company can free up your time AND ensure your rental property is a successful investment. Property management itself can make or break a real estate investment, which is why it is crucial to hire the best property management services in your market. Not doing your due diligence or shopping based on price may lead property owners to the wrong property management company and cost you BIG in the long run!
Property Management Chicago: Why do I NEED a Property Management Services for My Chicago Rental Property?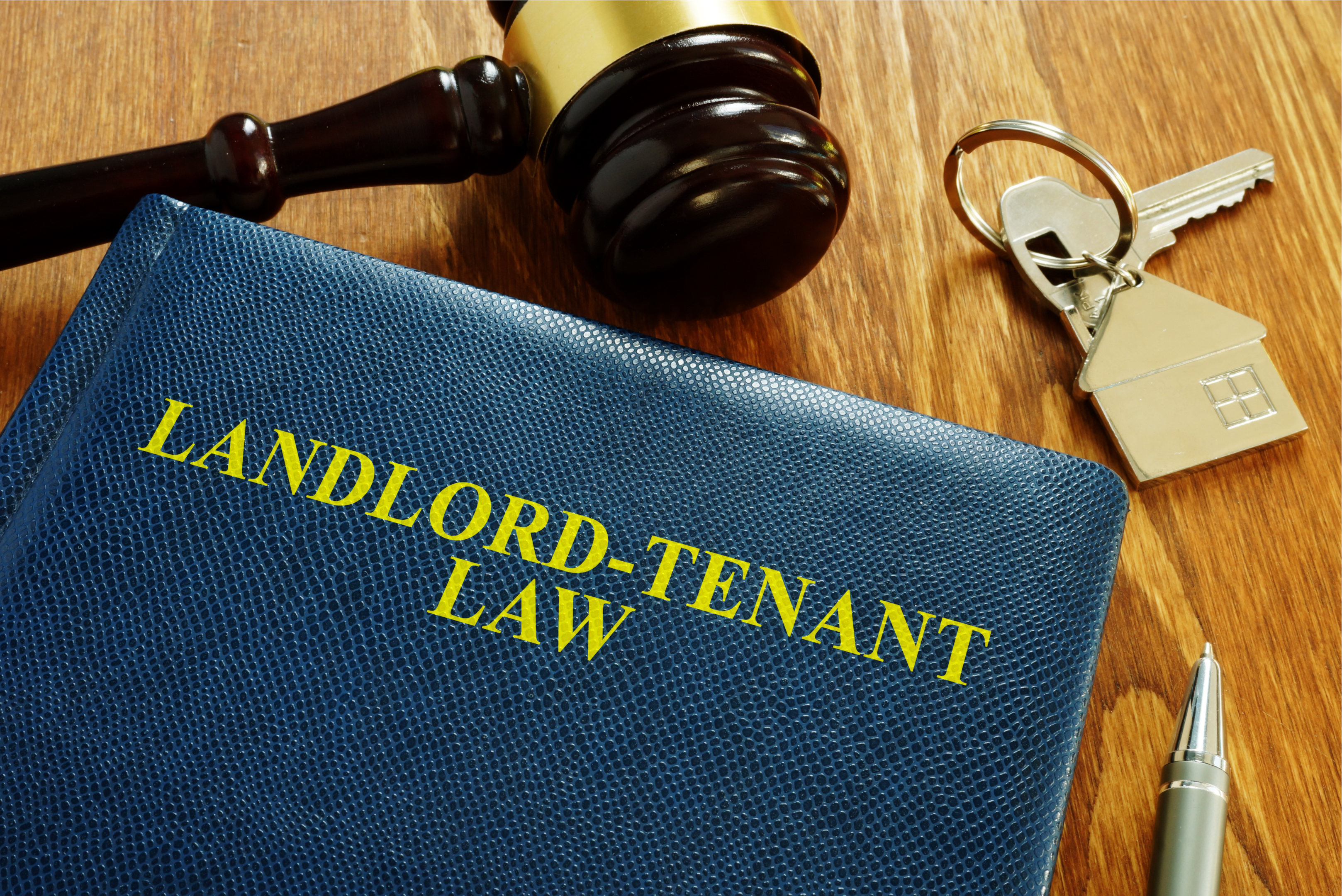 Chicago and the surrounding areas are very tenant friendly and notoriously hard to manage in. Due to the abundance and complexity of landlord-tenant laws, tenant friendly court system, and painfully slow eviction process, the increased risk of violating an ordinance and/or getting sued goes through the roof. Hiring a full service property management company that knows what they're doing will ensure you steer clear of any potential liability, all the while increasing your revenue over the long haul and avoiding any costly maintenance mistakes. Some cities and states are very landlord friendly and easy to manage in - Chicago and the surrounding areas are not one of these places. For this reason, we HIGHLY recommend hiring a third party property management company. Most people purchase investment property as a way to passively build wealth. Hiring one of the best property management companies in your market will allow you to be hands off and give you the peace of mind to sleep at night.
Finding the Right Property Management Company
When it comes to finding the right property management services for your needs, it's important to do some research first. Take some time to learn more about each company's qualifications by reading reviews, talking with industry professionals, and conducting interviews before making a decision. If you know another landlord or property owner in the area, make sure you reach out to them to get their opinion as well. When evaluating property management companies, you want to keep the long game in mind. Property management itself is a long term relationship so you can never do too much due diligence.
Common Mistakes When Hiring a Property Management Company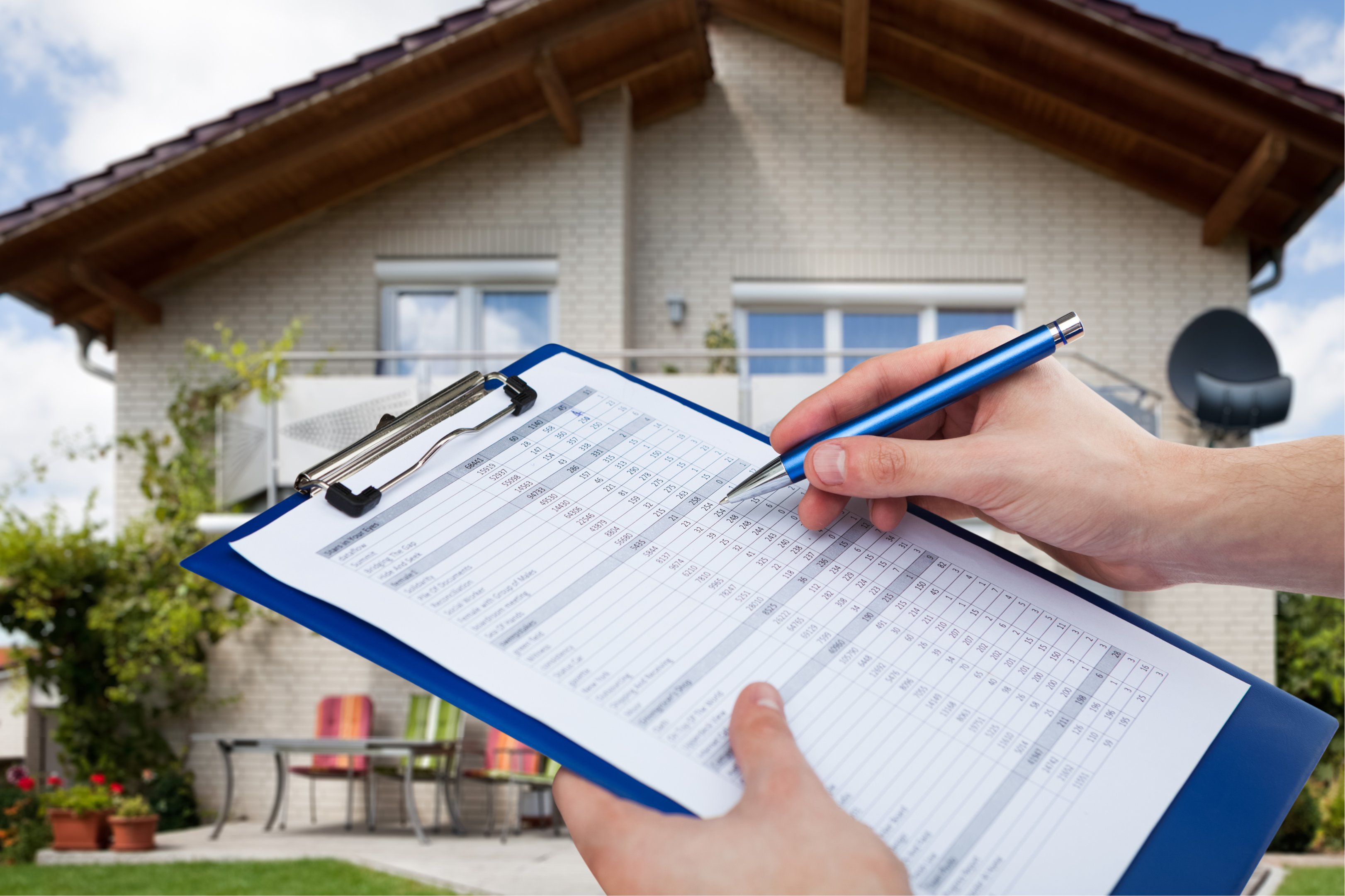 Shopping Based on Price
Good property managers are hard to come by! Regardless of whether your own residential or commercial properties, I highly suggest you don't go with the cheapest available option. It's perfectly fine to shop around but at the end of the day, you get what you pay for. Paying a little bit more for a great full service property management company will be well worth the investment! The value of a HIGH QUALITY property manager or property management company cannot be overstated.
Not Knowing the Complete Fee Structure
Property management fees can vary widely from company to company. While going with the cheapest option is typically a bad decision, it's still important to know and understand exactly what charges you will likely encounter. Do they charge for lease renewals? Tenant screening? Marketing properties? Property inspections? Move out inspections? Financial statements? Maintenance requests? These are all questions you should be asking (and many more). Most professional property managers in the Chicago area will charge a percentage of monthly rent and have additional fees for ancillary services.
Getting Locked into a Long Term Property Management Agreement
Some property management companies in Chicago try to handcuff you into a long term contract and/or have management agreement cancellation fees in order to keep you from leaving. Most companies offer property management contracts with a 1 year minimum but we've also seen as much as a 5 year contract. Property management is a relationship business so we highly recommend trying to find a company that offers flexible, month to month terms so you're not trapped if the service is not up to your standards.
Not Knowing What Services Your Property Management Company Offers
Make sure you understand exactly what services they offer so you know what you're in for. Almost all property managers are going to handle rent collection and tenant communication. But do they offer brokerage services? Construction services? Project management? Do they offer real estate investments? Do they offer commercial property management in addition to managing residential properties? Do they provide property owners with detailed financial reporting tools? These are just a few of the questions you should be asking while vetting your next property management company. Both commercial property owners and residential property owners can agree that one of the best things about investing in real estate is the ability to have passive income. Regardless of whether you invest in residential properties or commercial properties, the key to allowing property owners to be passive is selecting the right the real estate management services. Taking that one step further, the key to selecting the right real estate management services is ensuring that the property management firm you select provides comprehensive management services. This will prevent property owners from having to get involved and "managing the manager."
The Best Property Management Companies in Chicago
Here's a list of a few of our favorite and most trusted property managers:
What Makes These The Best Property Management Companies In Chicago?
When we were evaluating who the best property management companies in Chicago are, we took into account many factors. These include Google reviews, reviews from other platforms, reputation (word of mouth), awards won, their responsiveness, their transparency, their desire to perfect their craft, and more. We admit that this is a bit subjective, but after dealing with dozens and dozens of companies over the years, we feel like our judgement is pretty solid when it comes to the best property management companies in Chicago.
DYODD! (Do Your Own Due Diligence)
All that being said, property owners still need to due their own due diligence! Property owners should read Google reviews, ask around, check out BiggerPockets.com, and use whatever other strategies necessary to determine who they think are the best property management companies. Property managers can say whatever they'd like but at the end of the day it's your investment property and you have to make the decision on which property managers you feel you will work best with.
The Right Property Management Services Can Be Your Biggest Asset
As an investor or landlord looking for help managing your investment real estate, hiring professional property managers can be an invaluable asset—as long as you take time to find the right one for you! Doing your due diligence in researching potential candidates is essential when it comes to ensuring that your rental properties receive care from someone who understands the market, has experience dealing with tenants in your area, provides excellent customer service at all times, and offers competitive rates for their services.
Need Help Selecting The Right Property Managers?
If you need any property management help or need help evaluating property management companies, don't hesitate to reach out. The team at Landmark Property Management Chicago has decades of property management experience and would love to help. In addition to managing both residential and commercial properties (full service management = rent collection, tenant management, lease renewals, financial statements, maintenance requests, and more), we also offer real estate brokerage services, rental analysis, leasing/tenant screening, investment properties, and more. We can be reached at:
Landmark Property Management
www.ChicagosPropertyManagement.com
office@landmarkrgc.com; Property Management Chicago
Office: 312-313-8553
1212 N Ashland Ave, Chicago, IL