A good property manager is one of the most invaluable real estate team members, and finding the right company to manage a property is an important decision. A successful property manager must possess a unique combination of skills and qualities that enable them to manage the various aspects of their job effectively.
Here are several key signs of a good property manager.
Organization
First, a good property manager should be organized and have an effective system for managing all property-related tasks. They should also be able to handle all administrative tasks related to the property, including collecting rent, processing applications, and enforcing rules. They should be able to juggle multiple tasks while maintaining an up-to-date list of tenants, rental agreements, and applicable leases.
Legal knowledge
Second, a good property manager should know and understand the legal regulations regarding property management. They should be knowledgeable about the various regulations that apply to managing a property, such as fair housing laws, health and safety regulations, and tenant-landlord regulations. They should also adhere to any local and state laws that apply to the property and protect the property owner from any legal liabilities.
Market knowledge
Third, a good property manager should have strong market knowledge. They should understand the real estate trends and have an understanding of the local market. This will help them find tenants, set rents, make repairs or upgrades, and stay competitive in the market. It is also important that they are able to recognize the potential in a property and make it a successful investment.
Sociable
Fourth, a good property manager should be a people person. This means that they should be easy to talk to, approachable, and understanding. They will be in close contact with tenants, owners, and vendors and they will need to build positive relationships with them to ensure a sense of trust.
Good communication
Excellent communication and interpersonal skills go a long way in this field. Communicating effectively and efficiently with tenants, vendors, and other related parties is essential in this role. This ability to communicate will ensure that all parties understand what is expected of them and that issues can be discussed and solved quickly and effectively.
Tech-savvy
A good property manager should be knowledgeable in the use of technology. Technology is constantly changing, and a good property manager should stay up to date with the latest trends. Since property management is very operations centric, technology allows them to systemize and even automate some of the more routine tasks. They should be able to use computers and other modern tools, such as cloud-based software, property management apps, and tenant portals to manage their properties and provide the best service for their tenants and rental property owners.
Problem-solver
They should have excellent problem-solving skills. As a property manager, you will often encounter unexpected problems and issues that need to be addressed in a timely manner. It's essential to evaluate the situation, identify a solution, and implement it quickly to stay on top of things.
Finance knowledge
They will also have a solid understanding of the financials and be able to provide accurate rental income and expense reports. This means they understand the full cycle of a rental property business and have the ability to predict future profitability and cash flow accurately.
Proactivity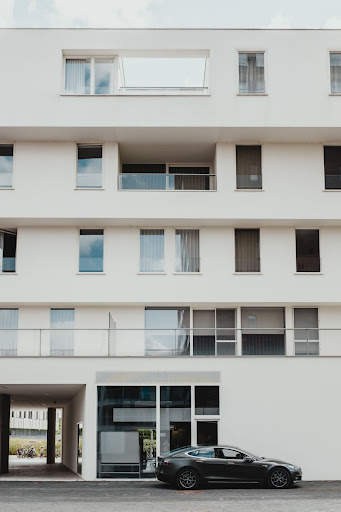 Proactivity is another essential quality for a good property manager. They should be proactive in handling tenant requests and repairs in a timely manner. They should also be able to anticipate problems and plan for potential issues before they arise. Other common signs of a proactive manager include taking the initiative in their work, creating and implementing plans, taking responsibility for their actions, setting goals around their work, and being able to foresee potential issues and plan accordingly. They are also risk-takers, willing to take chances when needed and using past experiences to guide their future decisions.
References
References are a sign of a good property manager because they show how well they have managed properties in the past and how capable they are of handling future properties. They also demonstrate how well they have kept in contact with past clients and how effectively they were dealing with tenants or any other situations that may have arisen. By speaking to these references, potential clients can establish their former experience, how the manager conducts themselves, and if they would be suitable for the role. This is a key indicator of competency and professionalism, which is integral for a successful property management operation.
Conclusion
With these qualities in place, a good property manager can manage the property in a way that benefits both the landlord and the tenants. These are all important aspects to consider, and remember that finding the right individual to manage a property can make or break the success of a rental property or investment.
Named one of the Best Property Management Companies in Chicago, Landmark Property Management is a full-service brokerage with a reputation for going the extra mile for our clients. If you need help, have any questions, or are interested in learning from the best property management company in Chicago, don't hesitate to reach out! You can contact us at Landmark Property Management via phone at 312-313-8553 or send us an email at office@landmarkrgc.com