A property management company could be one of your greatest assets if you hire the right one. This selection is important because the company you hire will make decisions about your property on your behalf.
From tenant screenings to collecting rent and managing maintenance, a Chicago property management company performs tasks that are essential to your property's — and your — well-being.
There's a lot of critical information you should become familiar with regarding property managers in order to make an educated decision about who will handle your investment. Some of this includes knowing:
What a property management company is
Who needs a property manager
How a property management company can help you
What the benefits of using a property manager are
Property owners must be empowered with the tools and knowledge necessary to understand what a manager does in order to choose one who will oversee the property just as they would.
What Is a Property Management Company?
Owning and managing rental properties is a huge undertaking, and many owners simply don't have the time to do it. From dealing with tenants to marketing vacancies to routine landscaping, the list of chores for a property owner can be enormous.
In fact, it's estimated that landlords spend 47.5 hours per year handling the leasing aspects of each property they own and another 46.6 hours per year maintaining each one.
You can see how this time issue would escalate for landlords who own multiple properties!
This overflow is where a property management company can help. These companies take on a variety of tasks, including both routine operations as well as emergency situations.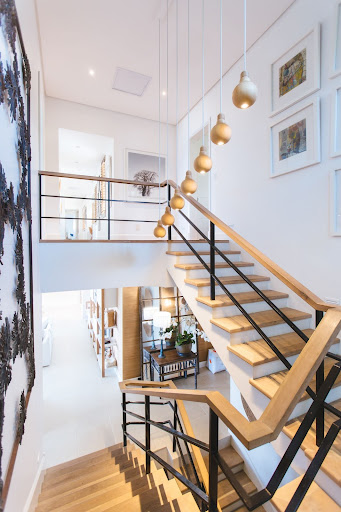 Exact duties are made clear in a signed contract, as are payment terms. Some of the most common and useful duties that a Chicago property management company can take over for a landlord include:
Collecting rent
Accounting and bookkeeping
Drawing up leases
Handling maintenance requests
Tenant screenings and background checks
Preparing units for renters
Landscaping and grounds maintenance
Complying with local and state laws
Marketing and advertising
Property evaluation
Policy consulting
Property inspections
Walk-throughs with potential tenants
The above is a partial list of some of the most common tasks that a property manager in Chicago can handle for property owners. There are many others that can be managed as well. The final list for each business relationship depends on what the landlord needs and what the property manager offers.
Who Needs a Property Manager?
Although some landlords manage their properties on their own, it's common for many of them to entrust services to a management company. Frequently, landlords need help with tasks beyond what they can do themselves, especially since properly managing properties is such a time-consuming endeavor.
Landlords who might need a property manager are those who find it difficult (or impossible) to devote the time required to managing everything themselves. Depending on the particulars of each property, the number of properties, and the tenants, the time required can easily add up to several hours each week.
Many landlords and property owners who find themselves in the following situations would do well to hire a property management company to help:
Property owners who do not have the free time to devote to their properties
Landlords who live a long distance from their properties
Owners who don't feel comfortable managing all of the aspects of properties
Landlords who feel more at ease having professionals handle laws and regulations
Property owners who would rather have experts handle tenant issues
Landlords who have several properties across multiple locations
Owners with a property that is part of an affordable housing program
The best property management companies in the Chicago area can save landlords countless hours, spare them an immense amount of stress, and give owners time for other things in their lives.
How a Property Manager Can Help You
A property management company deals directly with tenants and prospects, maintenance and management on behalf of landlords and property owners.
Any good company brings the advantages of professional experience and knowledge to your property, which will give you the peace of mind that comes with knowing that your investment is in the best hands.
There is a cumulative core of services that these management companies can help you with, and the company can handle some or all of the following for you:
Preparing Units for Tenancy
Each unit within a rental property must be thoroughly cleaned and brought up to par before any new tenants move into it. This rehabilitation includes everything from general cleaning to resolving all outstanding maintenance issues.
From replacing the carpeting to painting to repairing or replacing water heaters, a property manager can take it all off your hands. Local ordinances might also require inspections between tenants as well, which a property manager would take care of for you, too.
Tenant Screenings and Background Checks
The importance of thorough tenant screenings cannot be overstated; many mistakes and problems property owners have encountered can be traced back to not doing the proper due diligence when it comes to screening prospective renters.
A thorough tenant screening should encompass more than just credit checks and background checks; it should also include previous rental history, reference checks, expected living arrangement plans, employment history, and more.
All of this, of course, requires a considerable amount of time to do properly. When this list needs to be done for every adult tenant, you can imagine (or you already know) how many hours it all takes. Let a property manager take up their time so you can have your time back!
Drawing Up Leases
In general, most property managers maintain templates they use for leases, which cover all of the essential, important parts of rental agreements. When you enlist the help of one of these companies, you won't have to worry about drawing up leases and whether you're missing anything critical.
Your property management company already knows and includes all legal, materialistic, and financial components on the leases your tenants will see, consider, and sign.
Some of the parts of these leases include all rents to be paid, security deposit information and late fee charge explanations, disclosures, maintenance agreements, policies on late rent, instructions for moving in (like walk-through requirements), and instructions for moving out.
Assisting with the Groundskeeping and Maintenance
Whether it's clearing the walks of snow or cutting the lawn, there are tons of landscaping maintenance tasks that a property manager in Chicago can take care of.
This care includes scheduling and planning routine tasks as well as organizing unique requests and meeting renters' needs. These tasks can involve trimming low-hanging tree branches, planting flowers, plowing parking lots, pulling weeds, and anything else that is needed.
A property management company can also take care of maintenance requests, too. This work covers everything from routine inspections to little repairs to major emergencies. Wouldn't it be nice to have someone else deal with maintenance emergencies in the middle of the night?
Marketing, Advertising, and Evaluation
A property manager can also decide fair rental rates for your properties by looking at comparable properties in the area and their rates. They can consider upgrades and improvements to your property and more to give a fair rental valuation.
Advertising vacancies can be a tedious and time-consuming (and frustrating) affair, but a property management company can take it on for you. Not only that, but the company can also screen tenants and select the best ones for your property. A good manager will know exactly where and how to advertise your property to get the best results.
The Benefits of Using a Property Manager
When all is said and done, the benefits of using a property management company can be invaluable. You'll enjoy much more than more free time and less stress! Some of the other benefits of using a property management company include:
Higher-quality tenants
Shorter vacancy periods
More effective property advertising
More efficient rent collection
Accurate bookkeeping and accounting
Effective eviction handling
Lower maintenance and repair costs
Fewer legal issues
Increased property value
With all of these benefits and advantages of having a property management company taking care of your investments, the final question is, "Can you afford not to have the help of a property manager?"
Named the Best Property Management Company in Chicago, Landmark Property Management is a full-service brokerage with a reputation for going the extra mile for our clients. If you need help, have any questions, or are interested in learning from the best property management company in Chicago, don't hesitate to reach out! You can contact us at Landmark Property Management via phone at 312-313-8553 or send us an email at office@landmarkrgc.com.