As we have previously mentioned, rental properties in Chicago are great investments. Investors will constantly receive rent from tenants and when they are ready to sell, appreciation will increase the property's value. When this point is reached owners can:
1. Wait for the tenant's lease to end and then move out to sell to an end-user
2. Sell the property to an investor while your tenants still occupy it.
While selling your tenant-occupied home is an option, it can be more difficult than selling a vacant property. We normally recommend waiting until your lease is over to sell, but we understand that changing markets and other factors sometimes make it impossible to wait.
Before putting your tenant-occupied property on the market, it is important to understand the type of lease agreement you have with your tenant. Lets focus on a month to month lease scenario.
MONTH-TO-MONTH LEASE
It is easier to sell a property with a month-to-month lease because it will give the new owner the most amount of options. They can keep the tenant on the current month to month lease, raise the rent, or request that they vacate the unit. If you're going to alter or end the terms or conditions of the existing month to month lease, proper notice is required. The State of Illinois requires at least 30 days written notice and a termination date that falls at the end of a rental period (usually at the end of the month). Since the lease is on a month to month basis, you do not need to provide a reason for termination as long as you give the correct amount of notice to your tenants.
Selling an occupied rental property with a fixed-lease becomes more complicated. If you plan to complete the sale before your tenant's lease is over, you are required by Illinois law to transfer the existing lease agreement and security deposit to the buyer for the remainder of your tenant's lease. This limits yourself to only selling to investors, and it can diminish your buyer pool by 50% or more. This is one reason why we recommend waiting until your tenants move out before selling your property.
Coordinating Showings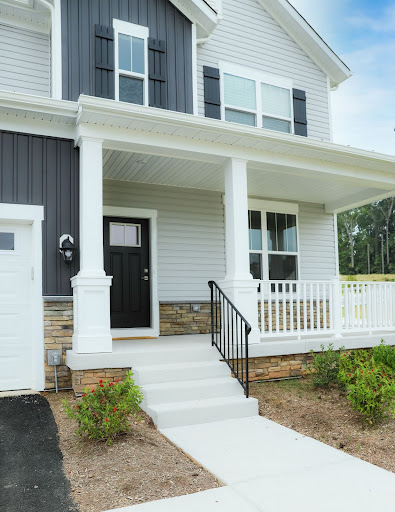 When you list your home on the market, you'll have potential buyers who will want to see it. Scheduling showings with tenants still living in the home presents multiple issues. First, you will have to coordinate showing times with your tenant's schedule. Interested buyers might have to book a showing after work hours or on the weekend--times when your tenant will most likely be home. This can cause unwanted tension with your tenant.
Secondly, with a tenant-occupied listing, you're not in control of how well the property shows. To achieve maximum price and the shortest time on market, you're going to want to stage the home. On average, staged homes receive 7-10% more on their asking price than vacant or tenant occupied properties. If your tenants are in the process of moving out, the house might not be very clean, especially if there are children or pets. Potential buyers have a harder time seeing themselves in the home when there are other people's belongings in every room.
Updates and Renovations
You'll most likely want to spruce the place up to improve your sale price after having tenants live in your property for years. Things like painting and cosmetic updates might be harder to complete with an occupied property.
Listing your property before your tenant's lease is over presents added challenges to the selling process; however, if circumstances prevent you from waiting until your tenant's move out, you have a few different selling options.
Unreliable Move-Out
Sometimes tenants do not want to leave at their required move-out date. This is called holding over. If you list your property on the market before your tenant has moved out, you risk the possibility of your tenant holding over and not providing keys at the end of their lease. This will impact your ability to schedule repairs and hold showings. It can extend your home's time on the market as well.
TIPS FOR A SMOOTH SALE WITH TENANTS
Selling with tenants can be a challenge, but communicating openly and respectfully with your tenants will make the selling process easier. Here are some tips to keep in mind when selling your tenant-occupied property.
Be Upfront About Selling - Meet with your tenants about your intentions to sell the home. Keep the lines of communication open so they know what to expect.

Do Not Put Signage In The Yard Alerting Neighbors Or The General Public - A sign could be seen as an opportunity for a passerby to knock on the door and request a showing. Let your tenants know if someone asks to see the home, they should never let them in. Instead, they should refer them directly to the listing agent for safety and best practices.

Schedule Showings As Conveniently As Possible - Ask your tenants their preferred days and times, and try your best to adhere to those time frames. Give your tenants at least 24 to 48 hour notice before a showing. This demonstrates you respect their time and space. It's also important to ask your tenants to leave while the showing takes place. To encourage your tenants to be more cooperative, consider providing an incentive. If you have to show the house on a Saturday morning, give them a gift card to a local coffee shop or restaurant so they can enjoy themselves while you show the home.

Communicate After The Sale - After closing on the property, send a message informing your tenants of the sale and the information they'll need to direct their next rent payment to the new landlord.
Selling your tenant-occupied property can be tricky, so it is important to know your options and best practices.
If you need help, have any questions, or are interested in learning from the best property management company in Chicago, don't hesitate to reach out! You can contact us at Landmark Property Management via phone at 312-313-8553 or send us an email at office@landmarkrgc.com.