Renovating an investment property can increase the rental value of the property drastically, attract high-quality tenants, and can present excellent ROI when you invest in the best renovation choices for the long-term. However, spending on the wrong renovation materials, tactics, or areas of a property can increase cost and effort without ensuring that the investment is worth the resources.
In this post, we will examine some of the most cost-effective options when renovating your Chicago rental property.
Window and Frame Replacement
Upgrading windows is a smart and cost-effective renovation technique that will increase the value of your investment property in multiple ways. First, upgraded windows and frames will help to ensure your property's curb appeal for prospective renters. Renters will be less likely to show interest in a house or apartment with worn out or ill-fitting windows.
Window replacement is additionally cost-effective because it increases the energy efficiency of the property. Ill-fitting windows and small cracks in frames that develop over time are one of the main ways that drafts of outside air can enter a rental unit. This is especially relevant given the long and cold Chicago winters that renters will be facing. Whether you are responsible for heating costs or your tenants are, the energy efficiency provided by updated windows will be a selling point.
Paint: Touch-Ups and Fresh Coats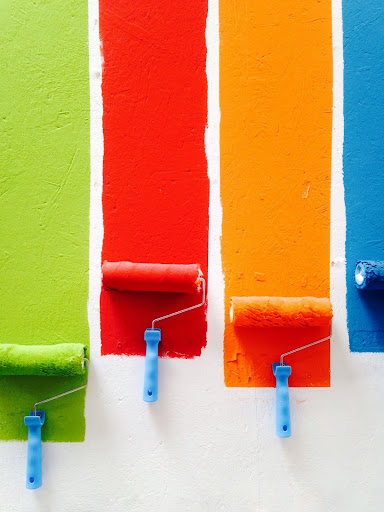 One of the most cost-effective renovation strategies for any rental property is applying fresh paint to the areas of the house or apartment that need it. Walls should be painted with mid-tone or neutral colors, which can be adapted to a range of potential renters' styles and tastes. Choosing a color that's too bold may cause high-quality renters with their own particular interior design preferences to look elsewhere.
In some cases, painting walls can be done without the cost of hiring contractors, saving even further on budgetary expenses. Also, be sure to touch up or repaint door and window frames, since these areas can often incur small dings and scrapes throughout the course of even a responsible renter's lease.
Updated Flooring
Certain tiles, linoleum, and carpeting are all flooring options that tenants will tend to view as out of date, difficult to maintain, or both. Today's renters often prefer wood flooring for both its simple and classic aesthetic, and also because it's easy to keep clean.
Unlike standard hardwood flooring, which can warp over time and which is expensive to install, engineered wood options are more affordable and still have the durability and ease of maintenance of standard hardwoods. Engineered wood flooring is cost-effective and can be used in areas of the unit that will experience additional levels of moisture, such as near exterior doorways or in bathrooms.
On the other hand, if your property already features natural hardwood flooring, refinishing them is a cost-effective way to make them look great and increase their durability.
Bathroom Renovations
Bathrooms are one of the make-or-break rooms for many potential renters. Tenants want bathrooms that are comfortable, accessible, modern, and easy to maintain. Replacing bathroom accessories, much like replacing old windows, is advantageous for multiple reasons.
Investing in modern bathroom fixtures, such as showerheads and faucets, will certainly appeal to renters visually. However, you also can find eco-friendly options for bathroom accessories that can reduce water usage by as much as 30%. Whether water costs are included in the price of the rental or whether your tenants are responsible for water bills, reduction in water waste is cost-effective and will increase the ROI for your property.
Reducing excess usage of resources, such as water, will also present an attractive selling point for tenants who are conscientious and climate conscious.
If you need help, have any questions, or are interested in learning from the best property management company in Chicago, don't hesitate to reach out! You can contact us at Landmark Property Management via phone at 312-313-8553 or send us an email at office@landmarkrgc.com.