After the stressful endeavor of buying a house, the exciting part comes next: moving in. If you are organized and plan before doing so, there is no reason why this last stage should be exhausting, stressful or overwhelming. Take it day by day. We highly recommend you do a checklist of the most important things to do when you move into a new house.
If during this process you refuse to stay organized, it can become excruciating. As a property management company, we constantly see move-ins and move-outs and will highly recommend the following to simplify the moving process:
Transfer utilities
Before you get comfortable in your new home, don't forget to set up the utilities: electric, gas, water, heating and cooling, phone, and internet. Remember that the utilities company may vary depending on the state you live in. The sooner you notify about your move to these companies, the better. Once they are set up, double check they are working correctly. To finish this process up, ensure that your new home has the correct garbage pick up.
Update you address
We might not realize all the areas of our lives where we use our address. Think of all the loyalty programs you are subscribed to, mail, credit cards/banks, car registration, insurance, driver's license, etc. New home owners tend to leave this to the end, but it is a crucial aspect of moving to a new address. It can be a long and tedious process so we recommend starting as soon as possible!
Don't forget your documents
Check drawers and hidden places for all the important documents from your old residence. Remember where you hide birth certificates, social security cards, medical records, insurance policies and everything crucial like this. Organize and find a safe space for them in your new home. Don't overlook them!
Locate the breaker panel (or fuse box) and main water shut-off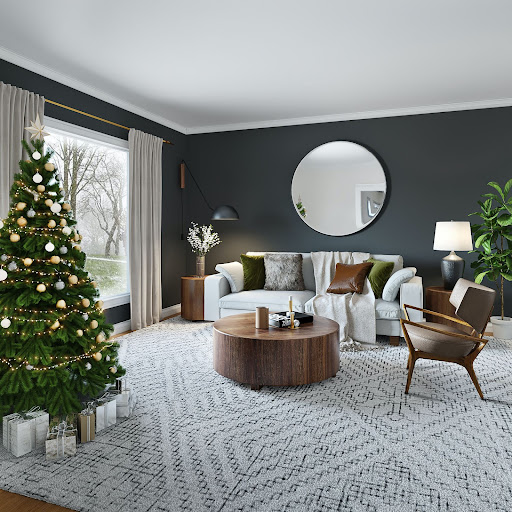 Every once in a while you may need to replace a fuse or reset a circuit breaker. You don't want to end up looking for the fuse box in case of an emergency. Familiarize yourself with the location and operation of both the breaker panel and main water shut-off as soon as you move in. Normally, the breaker panel/fuse box will be in the basement, garage or storage room. On the other hand, the main water shut-off is located around the interior perimeter of your house, typically adjacent to the water meter.
Change your locks!
It is uncertain how many keys the previous owner had, or if the agent had extra copies that went missing. It does not matter if you hire a locksmith or decide to change the locks yourself, make sure you ensure your safety by changing the access to all the possible entrances to your house.
Meet the neighbors!
We recommend you meet the neighbors as soon as you decide to move in, it will make it less awkward in the future. It is always helpful to have a cordial and respectful relationship with them. You will be starting the relationship on the right foot. You can also take this time to ask for local services and recommendations. Always be friendly and try to greet people if you see anyone new walking through your neighborhood.
We understand that the whole process of moving to a new house can be overwhelming, but being organized and having a plan when you move can make your life so much easier. The sooner that you can take care of the big stuff, the sooner your new house will start to feel like a new home. There are a lot of moving pieces so if you need help, have any questions, or are interested in learning from the best property management company in Chicago, don't hesitate to reach out! You can contact us at Landmark Property Management via phone at 312-313-8553 or send us an email at office@landmarkrgc.com.