Purchasing your first house with your significant other is one of the most fulfilling milestones of the relationship. Not only are you buying a home with your partner, you are also choosing where your future memories are going to be.
Even though you hope this new chapter is joyful, happy and exciting, it can also be exhausting. This process can be extremely long, filled with obstacles and unexpected situations. It is essential that all couples approach this next step with open eyes and clear communication.
Not to be Debbie Downers but buying a home can be one of the most stressful experiences a couple can share. While financial conversations can be daunting, it's important for your personal security that you are clear and confident before you commit to starting this new stage with your loved one. Having just bought my first home with my wife a few weeks ago, I thought this would be the perfect topic.
Before you prepare to buy a new home it is important to (at least) answer the following key questions:
1. What is your budget? Is it negotiable?
Obviously, one of the biggest topics to address is your financial situation. Owning a house means more financial responsibilities and an increase in your current monthly expenses. We recommend mapping out your present income, savings and assets.
Agree on a comfortable amount of money to spend on the house and establish how flexible this price is. Make sure you are still living comfortably and that the mortgage payments are not too difficult to make every month. Be realistic, very realistic. Sometimes our dreams don't go hand in hand with our reality, so budget yourself and establish an adequate home size and budget. A general rule of thumb you'll see is you don't want to spend more than 28% of your gross income on mortgage payments. Being extremely conserative, I would recommend a number much lower (sub 20% would be excellent!).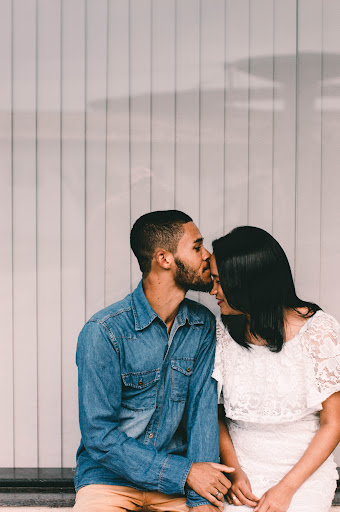 2. Is it your forever home?
Before you find your future love nest, make sure to clarify if this is a starter home or a forever home. Think about where you see yourself in 10 years and if it is going to be the home you choose. Are you going to be happier in the city, the country or out in the suburbs? Even if you envision moving to a bigger house in the future, or a different part of town, this is something you do need to talk about and agree as a couple.
Making a timeline of the life of your future home can really help you paint the picture. This can also help plan out what type of mortgage to apply for (could be a 30-year fixed or a 8-year adjustable at a lower rate for example). We totally understand that life changes but having a plan never hurts!
3. What do you want and what do you need?
We all know that what we want is not necessarily what we really need. So when you select a house, start with an elimination process of what you want and what you need. Start with the bedrooms, size of kitchen, amenities and even the location. Do you need to be close to the airport? Is there a specific neighborhood you both want to live in? Get as specific and detailed as you can. Establish (again) what is negotiable and what is not. It is imperative to also talk about the compromises - what are you both willing to compromise for a home and what are you not. Try and make this activity fun!
4. Are you considering additional expenses?
Buying a house, whether it is a turn key or a fixer upper, is expensive. It's not only the initial price you need to consider, but the "hidden" extra fees. Don't let these fees catch you by surprise. Start by the closing and moving costs. Are there renovations to be done? Extra furniture? How much will that be? How much are repairs and is there an HOA? Are you hiring movers? Who is going to be in charge of paying the insurance or real estate taxes? Again, the more detailed the better. It would be a good time to determine who is going to be in charge of paying what (maybe it is all going to be equally split). You don't want to get into an argument right before paying your property taxes, right?
5. Who is going to be on the loan application?
Even though this might be an uncomfortable topic, you must decide ahead of time under what name the loan is going to be. Your credit score, debt and salary will determine if you are granted or denied a loan. Think thoroughly on how it makes more sense to get the loan. Do your research and balance out the pros and the cons. Make sure whatever you decide is the best option for the loan approval.
6. How much debt do you have?
It is now or never. If you have managed to go through a relationship without disclosing your total amount of debt, now would be a good time to do it. This can make or break your ability to get a mortgage. Remember one of the most important sections when applying for a mortgage is the debt-to-income ratio. This is basically your monthly debt payments like credit cards, student loans (or any loan), divided by your combined monthly income. A higher DTI ratio could mean a higher interest rate, or you could be denied a loan altogether.
7. What happens if we break up?
This needs to be a very happy chapter of your relationship, however you must consider all possible outcomes. How would you divide your assets if there is a break-up? Remember there are different ways to own a home. The most common is joint tenancy but there is also tenancy in common. Make sure that whatever the agreement is, there is a formal written contract with guidelines of how to proceed in the case of splitting up. Talk to an attorney and a tax professional to guide you through the process.
Once you have gone through everything, then start saving! Determine a set amount per paycheck that you are going to save specifically for your new home and try to enjoy the process whenever you can.