As a rental property owner, it will be your responsibility to pay for the normal wear and tear that occurs during a tenant's occupancy. These are the minor damages caused by everyday living that will occur in any home. Any damage above and beyond normal wear and tear is the tenant's responsibility. To help you know the difference, here are a few examples of normal wear and tear:
Paint and Wallpaper Damages
Over time, you should expect to see the paint in your rental units fading due to sun exposure. Wallpaper will also fade in this manner, and some peeling may occur as the adhesive under the wallpaper degrades. These are normal occurrences, but they can be less noticeable when you use white and light colors.
If you notice anything more severe, it may have been caused by your tenant, and the security deposit will cover it. This damage might include deliberately peeling off the wallpaper, a child drawing on the walls, deep gouges, or excessive markings on the wall. While you can overlook a small scuff on the wall, repairing larger marks or multiple scratches should be at the tenant's expense.
Carpet and Flooring Damage
There will be certain areas in each rental unit where frequent foot traffic will wear down the carpeting. You should expect to see fading in the carpets in hallways and around doorways. Shampoo the carpets in a vacant unit to clean them and restore their volume. Similarly, you may need to refinish wood flooring to eliminate scuff marks.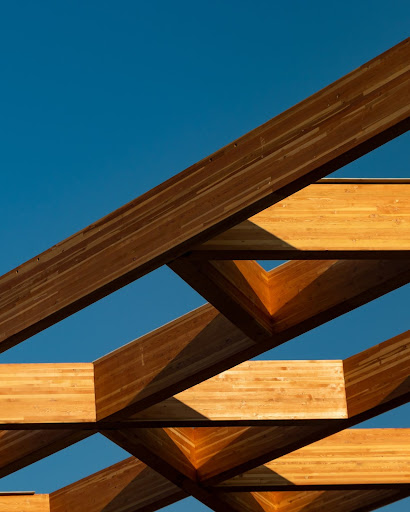 More severe damage should be the tenant's responsibility. This damage might include large or multiple stains on the carpets or torn carpets. Wood or linoleum flooring with large or deep gouges or scrapes can be the result of tenant damage. If you need to repair or replace the flooring, the damage is beyond the scope of acceptable wear and tear.
Malfunctioning Appliances
Even the highest quality stove or refrigerator will malfunction over time. This depreciation can include stove burners that won't ignite or refrigerators that won't cool due to dirty coils. In these situations, it will be up to you to repair or replace the appliances. These issues are inevitable and are just signs of aging and use. Make sure to check the operation of appliances in empty rental units to identify these issues.
You can use a security deposit to pay for the cost of cleaning excessive grime from a stove or oven. Your tenant is also responsible for mold growth in or around the refrigerator.
If you find the appliances were physically broken or damaged, that would most likely fall into the category of the responsibility of the tenant.
Loose Wall or Floor Tiles
It's reasonable to expect the grout between wall or floor tiles to degrade over time. This degradation can cause some of the tiles to become loose, and you will have to replace them with fresh grout. You should hire someone with experience in this type of repair work to ensure you get high-quality results.
Replacing tiling becomes a tenant's financial responsibility when there is more severe damage. This damage might involve large stains or cracked tiles. If the unit is missing multiple tiles, this can be another sign of deliberate or unusual damage.
Window and Mirror Damage
A mirror that has been in use for an extended period will experience silvering, which essentially means the reflective surface will start to fade. While restoring a mirror is possible, it's usually not worth the cost. You'll spend less on replacing the mirror altogether.
You might find cracks in the windows in your rental unit. A single crack in the corner of the windows can indicate that the shifting of the foundation caused the damage. Larger cracks, spider cracks, or multiple cracks are more likely to have been caused by a tenant and therefore would need to be replaced or repaired at their cost.
Other Types of Wear and Tear Damage
In addition, you should expect minor leaks around the water faucets from time to time. Similarly, lighting fixtures, door handles, and cabinet hinges may become loose and need to be tightened or replaced over time.
You should also look for poorly draining plumbing, doors that stick due to humidity, and other slight damage caused by environmental issues.
We'll Help You Update Your Rental Units
If all of this sounds expensive and overwhelming, save time and money in updating your rental units by using the services provided by Landmark Property Management. We will ensure every vacant rental is ready for new tenants, saving you the time and cost of doing the work yourself.
Named one of the Best Property Management Companies in Chicago, Landmark Property Management is a full-service brokerage with a reputation for going the extra mile for our clients. If you need help, have any questions, or are interested in learning from the best property management company in Chicago, don't hesitate to reach out! You can contact us at Landmark Property Management via phone at 312-313-8553 or send us an email at office@landmarkrgc.com.