Here are some of our favorite outdoor areas for workouts:
1. Chicago Lakefront Trail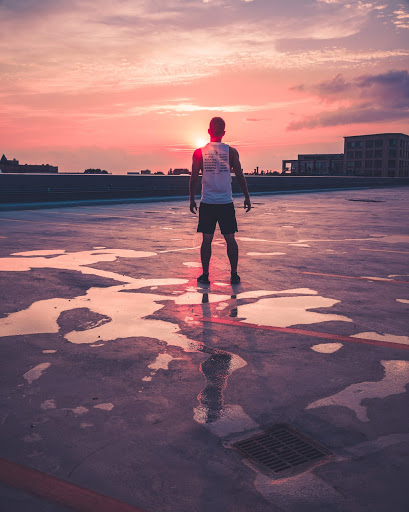 One of the most famous places to take a run is on this paved 18.6 mile set up. The path starts at Ardmore Avenue on the north end and runs down to 71st Street on the south end. If you grab your bike, you can go through four major parks, enjoy the diverse activities in them, and you could also enjoy some great beach views.
2. South Pond Nature Area
Located in Lincoln park, this area is gorgeous for an outside workout. During spring and summer, you can see the natural surroundings. It is an ideal space to run, walk, or have a nice no-equipment workout. You can also enjoy a bike ride around the pond. During summer, they organize outdoor yoga on the South Pond Pavilion. Perfect mix!
3. The Chicago Riverwalk
Runners are the ones that enjoy this outdoor space the most. You can enjoy a 3.4 mile path that has a variety of workout options for you to enjoy in between. The best part about it is the amazing view of Chicago while you work out.
4. Chicago Beaches
Remember that Chicago has more than 20 beaches, and there is no better place to work out than digging your feet in the sand while enjoying the sun and playing a volleyball game. If you go to North Avenue Beach you can find outdoor yoga, paddle boarding, volleyball and kayaking. It does not get better than that!
5. Maggie Daley Park
Maggie Daley Park is adjacent to Millenium Park. The best part about this area is that you can enjoy exercising in the grass. Maggie Daley Park has a climbing wall to mix it up and change your routine again! It is also a great place to take your kids because it has a great playground.
6. 606 Trail
Into biking? Head over to 606 Trail! You can enjoy a nice power walk while appreciating the street art. It used to be a railroad and now that it is abandoned, it was transformed into a gorgeous trail. It is a great area where Chicagoans meet up for a nice chill workout.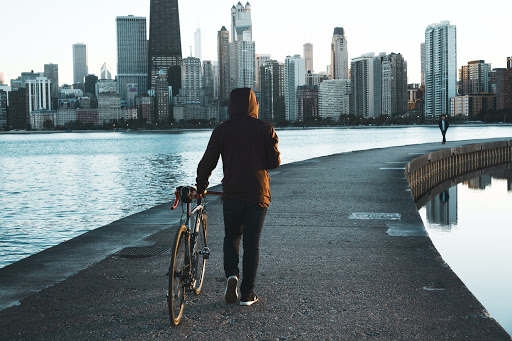 7. Millenium Park
It is safe to say that Millenium Park is one the most touristy places in Chicago. However, it is an amazing spot for a good outdoor exercise too. You can take advantage of the free classes that are offered during the summer. You can enjoy a nice yoga or pilates class or even salsa dancing. The skyline is just unbeatable. There are different ways to enjoy the city, take advantage of them!
8. Garfield Park Conservatory
This is a more relaxing space for a workout. You get the mixture of indoor and outdoor space. It has more than 10 acres of beautiful gardens. They offer some classes for adults for a small fee but the general admission is free and it is a great way to change your weekend plans!
It is time to take advantage of the warm Chicago weather (while it lasts). That is why we highly recommend you find ways to stay active while enjoying this amazing city.