Buying a home can be both an exciting and nerve wracking experience, especially if it is your first time. Many homebuyers don't comprehend the importance of having a good real estate agent. Having a great real estate agent can make this journey either a smooth one, or a complete nightmare. According to the Statistics Research Department, in 2018 86% of home investors used a real estate agent in the United States. According to the NAR (National Association of Realtors), 41% of them choose their agents by recommendations and only 12% of buyers worked with the same agent they worked with in the past. With the number of buyers working with the same agent again so low, you have to wonder why or what went wrong. We highly recommend vetting agents to make sure you are both a good fit for each other, prior to working with them.
Here are some of the most important questions we recommend you ask your real estate agent before starting your buying process:
Do you work full-time as an agent?
Normally, full-time agents are more invested in your real estate journey than part-time agents. This will give you an idea of how devoted they will be, and how easily it will be to reach them when needed.
How long have you been in the industry and how many deals have you closed in the past 12 months?
While you don't need 10 years of experience to close a deal, you want to know that your agent has been in the industry for long enough to know what they are doing. There are a ton of agents out there, many of which don't make a living transacting real estate so you want to know who you're dealing with. We recommend going with someone with at least two years of experience and 20 deals under their belt.
Do you require a signed agreement? If so, when?
It is common that an agent will ask you to sign an exclusive buyers agreement for a certain period of time (normally 90 days). The exact moment of signature will vary from state to state; some are signed before touring a home while others before making an offer on a property. We recommend you spend time together to get to know each other. This agent will become part of your team during this home hunt. You can also ask for an agreement that will only last 7 days to see if his way of working fits your style of purchasing.
Do you have a good [attorney, inspector, lender, etc] you can refer me to?
An agent's team will be equally important throughout the transaction. Ask for referrals and do your due diligence. Look each referral up, read their reviews, ask around, etc. I would stay away from any agent who doesn't have a strong team to help guide the transaction.
How long does it normally take you to close on a property?
This question can help you get a good understanding of the timeline you will be working with. The knowledge of each real estate agent plays a very important role in the length of time it will take for you to find a perfect home. Try and work with agents that take no longer than 1-6 months to find a house (depending on the market), feel free to ask for referrals!
What services are included?
This is one of the most important things to ask your agent about the services he provides. Does he find open houses? Does he know how to write and submit proper offers on properties? How often will he be in touch? Some agents touch base every week, some daily and some will wait until you reach out. Make sure you clarify this beforehand.
Who will be in charge of paying him?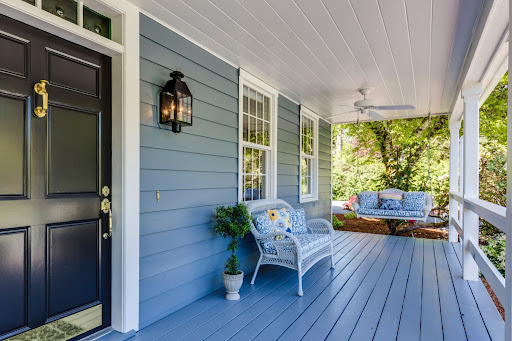 Most times, the seller of the property will be in charge of covering all the agents' fees. Make sure you read the fine print because many times if the seller does not cover the total amount of commission, the buyer will have to cover it. You need to be 100% comfortable with the agreement and if you still feel uncomfortable after reading and understanding the entire agreement, then the agent is not the correct one for you.
Do you work alone?
Working with a team is not necessarily a bad thing, but it is something you do need to know prior to this journey. The last thing you want is to be dealing with an assistant when you were expecting the agent to be dealing with you personally. Establish who you want your primary contact to be and what exactly is going to be delegated to the rest of the group. Don't be afraid to work with an agent that has a whole team - at the end of the day it may give you a much better level of service.
The first step you should always do is researching the top agents in your area. A lot of this information can be found online so we recommend a quick Google search to kick things off.
If you need any advice regarding agents in the Chicago Area, have any comments or questions, please don't hesitate to send us an email to office@landmarkrgc.com or to give us a call at 312-313-8553