Whether you are a property management company or renting your own investment, you know about leasing season. Typically, the months between May and September are considered high "Rental Season" for residential units in the Chicagoland area. According to The Rental Housing Finance Survey 34% of the population is renting a property in Illinois with a median of $1,020 per month (with a much higher median rent amount in and around Chicago).
As we approach this year's leasing season, let's do a quick recap on how to maximize your leasing profit before and during "Leasing Season" in Chicago. It is important that if you are in this business, you are constantly renewing yourself, searching for new trends and applying new technologies to motivate your future tenants.
Polish Your Property
This might be the most common suggestion but it is still one of the most important one. Remember that nothing counts as much as first impressions. So take it seriously. Before hitting the market, make sure you put your property's best foot forward. Try deep cleaning, sanitizing and correcting any maintenance issues. It is easier to fix it now than with tenants inside in the future. Either way you will have to do the repair so you might as well do it before tenants notice. Check if there are any aesthetic improvements to be done like paint, roofing or gutters. Just make your property a place you yourself would enjoy living in.
Embrace New Technologies
As the real estate market continues to grow, so do new ways to approach it. Nowadays, especially after a pandemic, it is imperative to have different options that correctly adapt to the current renter's market. Think about convenience and self-service. Having technologies that motivate a virtual way of renting can make the difference and has become essential. According to the Statista Research Department, "virtual apartment tours have become more prevalent. Approximately 31.5 percent of respondents do it'' . We highly encourage you to have all the tools to prepare virtual tours or even self-guided showings. Continue to use lockboxes and encourage self-guided showings.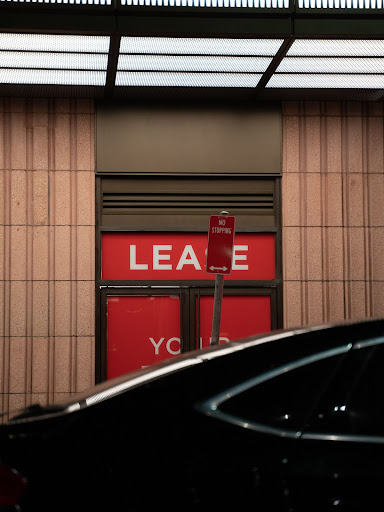 For successful self guided showings add digital lockboxes, provide a half a page summary with all the major details of the unit and amenities. Offer a home-floor plan that visitors can take home after attending your unit. Maintain communication and encourage the possibility of signing the lease completely online.
Make Sure Your Listing Description is Unique
Don't forget that the primary platform where renter's will look for your property is online. With that being said, make sure your listings have descriptions that are attractive, well written and presentable. Be very thorough with the descriptions and double-check the information you are putting is correct. Don't take pictures with your smartphone - we highly recommend hiring a professional photographer for any pictures or videos to deliver high-quality images. If you have a restricted budget, there are a lot of students and freelancers that will be happy to do it at a lower cost (same for the grammar in the descriptions). Be sure the listing is impeccable. Advertise it on all the platforms but also on your website. If you don't have a website it may be a good time to start one. Make it look professional and modern.
Named one of the Best Property Management Companies in Chicago, Landmark Property Management is a full-service brokerage with a reputation for going the extra mile for our clients. If you need help, have any questions, or are interested in learning from the best property management company in Chicago, don't hesitate to reach out! You can contact us at Landmark Property Management via phone at 312-313-8553 or send us an email at office@landmarkrgc.com.