It is safe to say that during the coronavirus pandemic, Airbnb business screeched to a halt. Its quarterly losses added up to over $576 million while everyone in the world was constrained to their homes. However, the industry has slowly regained momentum and we are now seeing favorable numbers again in this short term rental platform.
For example, the city of Chicago has recovered into a successful vacation rental industry again. According to AirDNA, there are currently 5,558 active rentals, of which more than 70% are entire homes. The average daily rate is $142 dollars per night and has an occupancy rate of 64%. Out of all the short term rentals in the city, 76% of them are rented through Airbnb.
This platform has been eagerly trying to adapt to a new travel reality in a post-pandemic world. Brian Chesky, Airbnb CEO said that "Travel is coming back … But [it] will be really different than before." If you currently own a short term rental property, or are planning to invest in one, take a look at Airbnb's new way of traveling.
Airbnb added more than 100 new features to its platform to suit and adapt the travel reality of 2021. In general terms, Airbnb is becoming more flexible:
Airbnb was mainly used for short term stays, business trips or long weekend vacations. Now, Airbnb is trying to adapt to longer stays and even people that are using the platform to become digital nomads (people that leave their homes for months at a time while working abroad from their laptops).
Airbnb's new features help users have more flexibility at the moment of booking. The search parameters are not fixed, and show results that are just outside the filter a user has. The travel destinations have also changed. This flexibility is going to be added to the destinations available. Travelers are going to be able to reach isolated destinations they never thought of staying at - think private islands, caves or even yurts!
The CEO also mentioned that typical tourist destinations are slowly going to lose their popularity. Cities like Las Vegas and New York will change to more casual or remote cities. The best part is that Airbnb noticed the importance of customer service and doubled the number of customer service agents!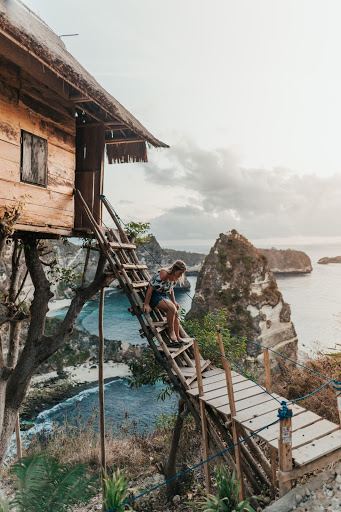 Brian Chesky, is also developing virtual and augmented reality in features to help users see the listings from a different perspective. He firmly believes that it will help travel planning significantly and completely change the way it is currently being done. It will allow people to connect with their destination before even getting there. It will also help them make a better sense of what they are to expect. If people are going to be traveling for months at a time, this will help eliminate the uncertainty and expectations of a user. "The more immersed a traveler is in a new place, the more they'll learn about the people and culture."
As you can imagine, one of the hardest hit industries during Covid-19 was the travel industry. Many were even unsure that platforms like AirBnb would survive, but yet here we are in 2021 with a different way of seeing vacations. This platform is the first one to respond to the users needs and we are sure many in the industry will shortly follow.
So if you were hesitant about investing in short term rental properties, don't be. The industry has not stopped, it has just changed!
If you have any questions about your short term rental or how to set up a short term rental, feel free to contact us at 312-313-8553 or office@landmarkrgc.com.