Property owners love having good tenants. Tenants that pay on time, take good care of the property, and that have a solid communication (not overwhelming nor non-existent). However it is safe to say that if you're planning on investing in rental property, at some point you'll have a run in with a bad tenant. Sometimes it is just a matter of being annoyed, but if the problems continue escalating you can easily find yourself in a legal battle. Just like anything else, there are several tips and tricks that can help avoid the bad apples.
1. Conduct a proper tenant screening
The number one thing you can do to protect yourself from renting to a bad tenant is conduct a thorough screening process. This may include a credit check, background check, pulling eviction history, income verification, landlord verification, collecting bank account statements, and more. This will give you a very comprehensive look at the person's financial and tenant history and give you quantitative information to base your decision off of. If you don't have access to these types of tools to run these checks, I highly recommend reaching out to a property manager in your area that can help. Click here to see our screening 10 step screening process. Spending the extra time and effort up front can save you dozens of hours and thousands of dollars on the back end if you skip the process and rent to someone you end up having to evict down the road.
2. Don't accept cash tenants
A well qualified tenant never needs to put down more money up front than you are asking for. Typically if a person is offering to pay for multiple months up front, they are compensating for an issue that you'll come across when you run through the screening process mentioned above. While that sounds tempting, our experience tells us that this is typically a bad idea. We believe that everybody deserves a second chance but we also think history repeats itself. If the tenant has established a pattern of not paying their bills, why would it change when you rent your property to them? Most times, this situation does not work out well for the landlord and for that reason, we recommend staying away from cash tenants/tenants that are offering large amounts of cash up front.
3. Avoid immediate move-ins
This is similar to the cash tenants issue mentioned above. Although an immediate move-in sounds appealing, that isn't always the case. We find that the most qualified tenants are typically the ones who think ahead and are planning their move 30-60 days in advance. Typically, if someone needs to move within a day or two, there is an issue. You do NOT want to rush into a lease without following all the proper procedures. Once a tenant takes possession of the property, it can be very difficult to get them out. We would much rather rent to a highly qualified tenant 30 days out than a less qualified tenant that is looking to move in tomorrow.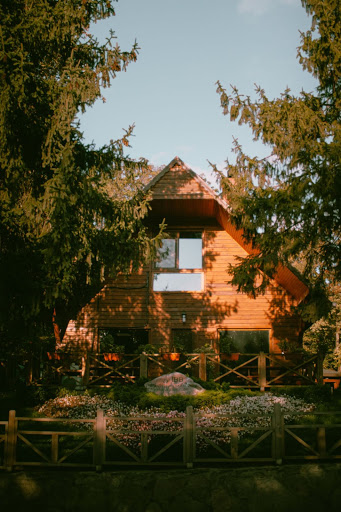 4. Be careful with your advertisement
Rental property advertising is a highly regulated and highly litigated part of our industry. Always keep it professional and always keep it legal. Double check your copy to make sure you are not being discriminatory or steering in any way. Phrases like "great for a family" steer families toward the property and others away and can be considered discriminatory (and grounds for a lawsuit). Make sure your ads look professional and use industry language when describing the property. Double check your local, state, and federal law to make sure you are in compliance.
5. Establish a good relationship with your tenants
Long term leases are...well, long term. It's a relationship just like any other so whether you are a property manager or a landlord, you always want to have a good "working relationship" with your tenant. This starts from the very beginning. Make sure the communication is always crystal clear and respectful. Make sure someone is always available to respond to maintenance requests and other questions or concerns as soon as possible. The tenant needs to feel comfortable enough to tell you if something is wrong, before it turns into a major issue.
6. You can say no
Of course you want to be courteous and respectful about it, but don't be afraid to deny an applicant. We understand that this can be an awkward and difficult conversation but this tough two minute conversation could save you lots of pain and stress on the back end. You should always be fair but never feel obligated to accept a tenant based on their story/situation. Always stick to the quantitative data (screening criteria) when making your decision. Also, never stop looking for tenants until the lease is signed, all rent and fees have been paid, and the tenant has moved in.
7. Look for a reliable Property Management Company
No matter what part of your real estate journey you are in, hiring a good property manager will make your life easier. They take charge of every little aspect to make sure a tenant is the best suitable option. Stick to the local property management companies as they typically provide better service and know the area better.
If you need help with any of the above or just have questions, feel free to contact us at 312-313-8553 or office@landmarkrgc.com.