When you first enter the world of investment properties, you will start to realize that your organizational skills are extremely important to keep you afloat. If you fail to do so, you will soon start to suffer: your stress levels will increase, your excitement will decrease and so will your income. Whether it's in Chicago, or any other part of the country, you must know that it's an extremely time-consuming job. Using the services that a property manager offers can lead you to have a peaceful life and will help you enjoy your investment property much more.
When you become too overwhelmed, remember that all you might need is a good property manager.
Here are 7 signs you might need a property manager:
1. You own several investment properties
Handling an investment property in Chicago is not easy; maintenance, marketing, advertising and dealing with tenant requests can be intense. If you're feeling that you are managing all day, but the work seems like it never stops, it might be time to start researching property management.
2. You're tired of being on call 24/7
If you own an investment property, you know that it is definitely not a 9-5 job. Requests and emergencies can happen at any time, including nights and holidays. Do you cringe every time the phone rings? Evaluate your stress levels, and if being a landlord is not satisfying, it might be time to hire someone to be one for you.
3. Your investment properties are not located where you live
There are many things that cannot be dealt with from far away. Whether it's a different area in the same state, or a different state, traveling to each property to handle things like late rental payments, serving notices, and maintenance requests can be stressful and time consuming, so you might need to evaluate delegating this to a professional.
4. You have a fulltime job (that is not being a landlord)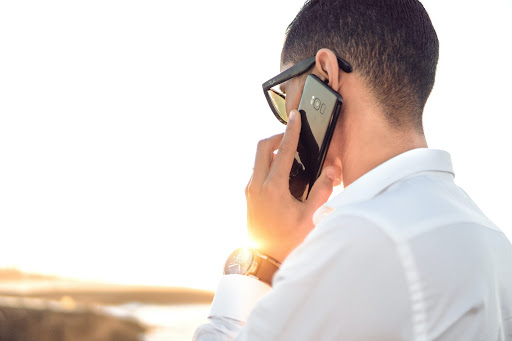 It may be easy to think that being a landlord is only about collecting rent, but that is far from the truth. If you have a fulltime job (other than managing your investment properties) it can turn ugly very fast. Things might start to slip, and you will end up being reactive instead of proactive.
5. You have a high vacancy rate
Property management isn't only about managing tenant requests either, it also includes finding those highly qualified tenants that are going to be a good fit for your rental property. If you have a high vacancy rate, and there are quick turnovers, you should be thinking about hiring a property manager. The property management company will help market your property and find the best tenants available, reducing your vacancy costs and increasing your chances of having a long and profitable relationship with the next tenant.
6. You spend more than you make
If property management is not your field of expertise, you might be spending more money than what you are actually making. Property managers have good relationships with contractors, suppliers, maintenance people that can get the job done fast, and at a good price.
7. You don't have any free time
You may have started to notice that what seems insignificant to you, might mean the world to one of your tenants. If you'd rather spend time enjoying your family and focusing on what is truly important to you, instead of dealing with tenant complaints, late rent, or clogged toilets, it is your time to hire a management company.
If you have rental property in the Chicagoland area and are looking for a property management company you can trust, we'd love to help! Landmark Property Management is a full service real estate brokerage dedicated to going above and beyond for our clients. For more inquiries, contact us at 312.313.8553.