While owning rental property provides a consistent source of income, it can also drain your time and finances if you're not careful. You can reduce these costs and save time by creating a consistent management process that you use in managing every property you own. Here are 6 specific tips to help you get started.
1. Create the Same Look in Every Unit
If you own two or more units, rather than trying to give each one a unique look, stick with the same paint color for every unit. Try using white, light gray, or light cream colors to create the impression of larger living spaces. By using the same colors in every unit, you can buy paint in bulk, and you'll waste less of it.
You should follow a similar philosophy in choosing lighting and plumbing fixtures. Look for a cheaper style that's easy to find at any hardware store. These fittings represent another opportunity to buy in bulk and save. You will need to replace broken or missing fixtures from time to time.
Buying fixtures in bulk will save you a few trips to the hardware store, and you may even enjoy a bulk discount.
2. Use Professional Landscapers
Looking after the exterior parts of your property is one of the most time-consuming tasks you'll face. Depending on where you live, you may need to mow the grass and trim shrubbery frequently. Rather than doing these chores yourself, enjoy the benefits of hiring a landscaping company.
Landscapers will keep your property looking beautiful and more appealing to tenants. In addition to trimming the grass and shrubbery, they will know how to look after any plants or flowers you have on your grounds. Their professional care will also keep your structures from suffering damage caused by pests, overgrown tree limbs, and other natural threats.
3. Choose Curtains Instead of Blinds
While blinds can give a rental unit a more modern look, they easily become dirty and damaged. Your tenants probably won't spend much time trying to clean the dust off the blinds. By the time they move out, you'll either need to spend a great deal of time cleaning the blinds, or you'll have to completely replace them.
You'll save both time and money by installing curtains and shades instead of blinds. Choose a color or pattern that compliments the rest of the decor to make the unit more pleasing to prospective tenants. You can wipe dust off shades with a damp cloth, and you can toss dirty curtains into the laundry.
4. Schedule Routine HVAC Tune-Ups
Each HVAC unit on your property should receive an inspection and tune-up twice yearly. This service will identify problems, such as leaks, poor air circulation, and duct damage. The technician will adjust the refrigerant levels, replace air filters, and lubricate the blower motor.
A semi-annual tune-up will keep the HVAC systems operating at peak efficiency. This work will save money for your tenants and reduce the number of repairs the units will require throughout the year. Your technician will also notify you of problems that are starting to develop so you can plan to have those components repaired or replaced.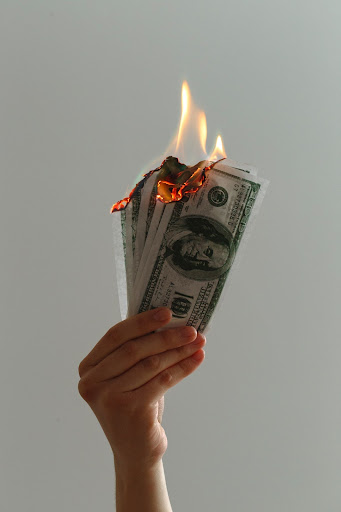 5. Install Mirrors in Your Rental Units
When you place mirrors strategically throughout your rental units, you'll increase the natural lighting and give the impression of larger rooms. Install mirrors over fireplaces, on doors, and in bathrooms. Look for places where the sunlight will shine on the mirrors to get the best effects (but don't overdo it!).
In addition to helping you make your rental units more marketable, installing mirrors will save you money on repairs. If there aren't mirrors already in the units, your tenants may hang their own. This possibility increases the likelihood that they will damage the walls, tiling, or other parts of the rental. The cost of installing mirrors is minor when compared to the time and money spent on making repairs.
6. Require Renter's Insurance
When you make sure your tenants maintain renters insurance, you'll reduce your own liability. If their personal property gets stolen or damaged, their insurance will cover the costs of replacing it.
Should flooding, fire, or other threats damage your rental property, renter's insurance may provide coverage for the tenant's relocation and temporary housing.
Maximize Your Savings with Professional Property Management
When you contact Landmark Property Management, you can leave everything in our hands. We will save you the time and expenses involved in caring for your property, so you can better enjoy the benefits of your investment.
Named one of the Best Property Management Companies in Chicago, Landmark Property Management is a full-service brokerage with a reputation for going the extra mile for our clients. If you need help, have any questions, or are interested in learning from the best property management company in Chicago, don't hesitate to reach out! You can contact us at Landmark Property Management via phone at 312-313-8553 or send us an email at office@landmarkrgc.com.