As a property investor, one of the biggest hassles out there is finding new tenants. It does not matter if you are managing the property yourself or hired a property management, selecting renters is a crucial part of the business. Learning how to find good tenants is not an easy task, and it can easily turn stressful. As much as you want to protect your investment, you don't want to leave it vacant for long periods of time. If you want to avoid your property turning into a money pit, finding and keeping good tenants will be crucial.
If you are looking for new tenants, make sure you follow these 5 tips for finding the best tenants around (and keeping them).
Tenants should always be chosen not based on our personal preference, but on how profitable and careful they are.
1. Good Property = Good Tenant
When you are in between tenants, and are trying to do a unit turn, make sure you do it thoroughly. Spend the money needed to bring the condition to at or above the market norm. This may include things like adding new appliances, painting, upgraded flooring, and updating the fixtures. Don't lose prospects by showing them an incomplete job while renovations are still taking place. Once the property is done, have it thoroughly cleaned so it shows in its best light. A good tenant will look at the details and fall in love with the quality of the property.
2. Marketing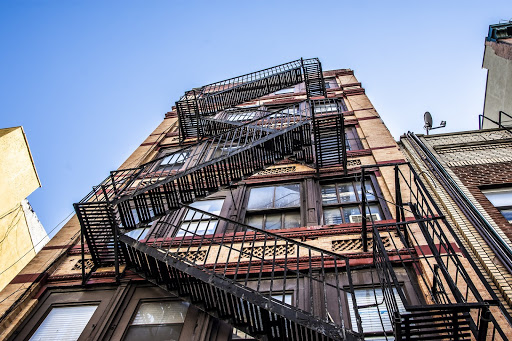 Advertise accordingly. Make sure you have great quality pictures, with good light and that the property looks clean and tidy. Focus on the accuracy of your writing (keep it professional) so prospective tenants know what to expect. Whether the best part of the property is the walkability, the open concept, fresh rehab, etc, make sure you highlight it in your listing.
3. Screen your tenants correctly
Doing proper research can be time consuming, but it is also imperative if you want to avoid dealing with bad tenants. Call previous landlords and analyze the track record of their payments. Did they give their previous landlords proper notice? Did they leave with a zero balance? Were they on time with their payments? Look for steady income, good credit history, and good references from the previous landlord and current boss.
4. Communication
If you have chosen a resident, then make sure to keep the lines of communication open. The process of building a relationship just started. Ensure the tenants are having a positive experience with the property and that they are looking forward to staying long term. Have a great maintenance team that answers quickly to all requests.
5. Maintenance
Maintenance is one of the sticking points that if not handled properly, can turn a landlord-tenant relationship sour. Tenants expect repairs to be done properly and in a timely fashion. If this isn't being done, tenants often feel that the landlord is not holding up their end of the bargain. If you don't have the skillset and time to take care of the repairs (or the network, if you are going to hire the repairs out), we highly recommend landlords hire a property management company. A property manager knows the best and least expensive way to handle maintenance requests.
When a resident informs you about any trouble they are having at the property, make sure you respond quickly. Remember that doing constant preventative repairs and maintenance can save you money in the long run.
Finding good tenants is not always an easy job, but it is an extremely important one. It takes patience, time and hard work. That being said, if done properly, your time and effort will be rewarded with a great tenant that allows your rental property investment to run smoothly!
If you have questions about anything property management related or need help, don't hesitate to give us a call at 312-313-8553 or email us at office@landmarkrgc.com