There are legal rights and responsibilities that landlords and tenants need to follow (RLTO). When it comes to the relationship between landlords and their tenants, things can get complicated. It can be difficult for property owners to address issues such as late payments or security deposits while still keeping tenants happy.
A property management company represents the landlord in the rental process. An experienced property manager knows what it takes to make a rental arrangement work for tenants and landlords alike.
Here are five ways that a property management company can help to improve tenant-landlord relationships.
1. Assisting in an Emergency
Nothing irritates tenants more than not being able to reach their landlord when they need them. To avoid these types of complaints, property management companies can offer emergency phone lines that tenants can use to reach a representative if a problem arises, like a burst pipe or broken air conditioning that can't wait until morning.
A property management company can also make it easier for tenants and landlords to handle non-emergency maintenance activities. If the property has to undergo maintenance, a property management team can communicate with the renter and set up a time that works for their schedule, reducing stress for everyone involved!
2. Providing Clear Expectations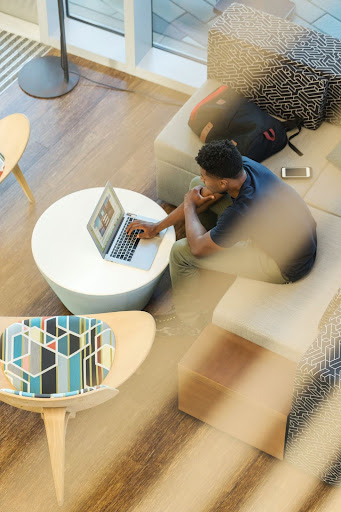 From the very beginning of a tenant's lease, a property management team can help to set clear expectations for landlords and tenants alike.
A property management company can help landlords understand the best ways to be specific in their rental agreements when it comes to the rules and regulations that apply to the property. Tenants are far more likely to respect the property when there are clear terms in place.
Hot topics like pets, security deposits, and late payment penalties should be discussed in detail and in writing.
If a tenant happens to break a clause in the lease, they should know in advance what the consequences will be, too.
A property management company can review contracts and answer questions from potential renters before they sign the rental agreement, allowing everyone involved in the transaction to come to the table with a firm understanding of the expectations that are in place.
3. Managing Landlord-Tenant Communication
Landlords need personal time "off the clock," but tenants should also be able to get a hold of someone when they have a concern.
A property management company can (and should) handle all of the communication on behalf of the landlord. They can also:
Provide mediation for disputes
Address tenant emergencies
Set up appointments with vendors for maintenance
Update landlords on the status of the property
Answer questions for prospective renters
Hold the security deposit
Send out notices for past-due payments
Landlords can enjoy greater peace of mind when they don't have to handle these tasks on their own. With a neutral, third-party property management company, conversations that could otherwise become unproductive or emotional can be handled in a calm and professional manner.
4. Explaining Fees and Terms
Tenants will feel safer and more satisfied on the property when they can trust their landlord. No tenant wants to be lied to or surprised with extra fees. Property management companies can make sure that all necessary terms and fees are disclosed within a contract. They can then notify renters when those fees apply.
Similarly, property management companies can help to calculate prorated rent, provide a checklist of the condition of the property after the tenant moves out, handle any repairs in between tenants, and figure out what portion of the security deposit can be returned to the renter at the end of their rental term.
With clear statements and honest communication, the rental process becomes much more enjoyable for landlords and tenants alike.
5. Scheduling Vendors
When a problem arises at a property, it's important that repairs are done in a timely manner, but also that they're done by qualified professionals. Property management companies often have a vast network of electricians, plumbers, HVAC technicians, and general maintenance workers that can help to address concerns the right way.
With a property management company, landlords won't get stuck handling repairs on their own or trying to coordinate service at a time that works for tenants. This can help both parties to feel comfortable and confident when repairs or general maintenance tasks need to be done.
Keeping tenants and landlords happy can be challenging, but not impossible. At Landmark Property Management, we work hard to support tenants and landlords alike. If you need help, have any questions, or are interested in learning from the best property management company in Chicago, don't hesitate to reach out! You can contact us at Landmark Property Management via phone at 312-313-8553 or send us an email at office@landmarkrgc.com.